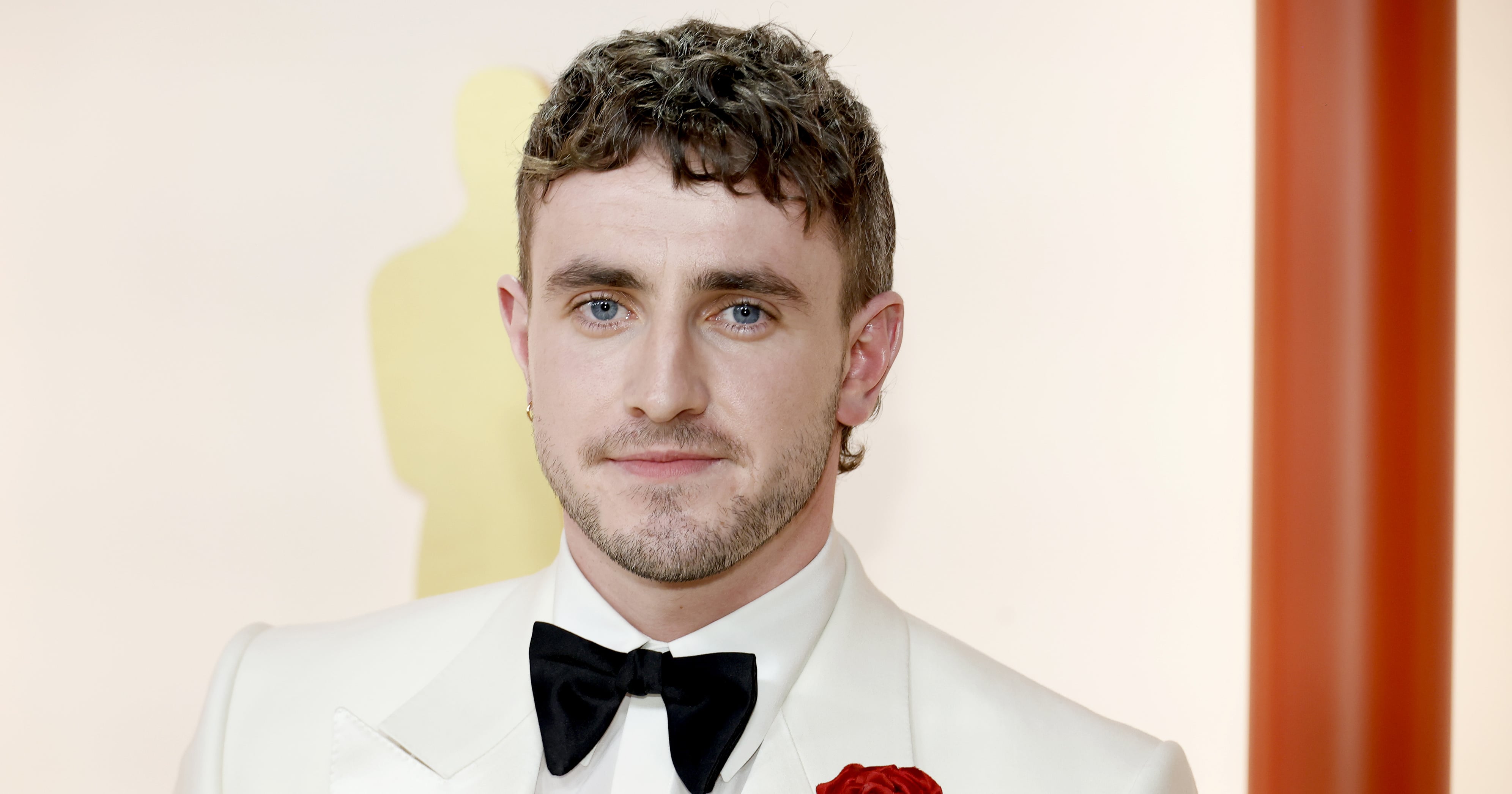 Mescal first connected with Bridgers on Twitter (now X) in May 2020. After watching "Normal People," the singer tweeted, "Finished Normal People and now I'm sad and horny oh wait."
Mescal responded to the tweet, writing, "I'm officially dead."
That same month, Mescal and Bridgers interviewed one another via Instagram Live for Wonderland Magazine. The pair were giggly and flirtatious the entire time, and immediately sparked rumors that they were dating.
In December 2020, Mescal starred in Bridgers's music video for the song, "Savior Complex," and though the two are only seen for a brief moment in the video, fans were quick to speculate that there was a relationship in the works.
News of the pair dwindled for close to a year until they made their joint red carpet debut in November 2021 at the LACMA Art + Film Gala. A month later, in December 2021, Bridgers shared a picture of her and Mescal on Instagram for the first time, as reported by Elle Australia.
The couple went to the Met Gala together in May 2022, and Mescal starred in the "Sidelines" music video for Bridgers's 2022 song. By December 2022, fans began speculating that the couple had broken up due to the fiery lyrics from Bridgers in SZA's song, "Ghost in the Machine," per People. In the track, Bridgers sings, "You said all of my friends are on my payroll / You're not wrong, you're an a**hole / Screaming at you in the Ludlow / I was yours for free."
Neither Mescal nor Bridgers have confirmed news of a breakup, but the "Normal People" actor briefly addressed the growing speculation about his personal life in a February 2023 interview with Vanity Fair. "The temptation still exists to be like, 'Shut the f*ck up. This is my life. This is what's going on. Or this is what's not going on,'" he said. "But moving forward as much as I can, that's going to be my life that is private. That's a difficult thing to achieve. But giving strangers an answer about my life doesn't actually help me."
Bridgers was also spotted kissing Bo Burnham at Taylor Swift's Eras Tour in May 2023, per Page Six.
Read More: World News | Entertainment News | Celeb News
Source: Sugar