Jennifer Ashton┃Jennifer Ashton and Tom Werner | Source: Getty Images | instagram.com/drjashton
ABC News' Dr. Jennifer Ashton got married at 53 to the man that she met just a year ago and who proposed on their first date.

The couple wed during an intimate ceremony in front of their children.

Jennifer got married after she gave up on finding love following her first husband's tragic death she thought she was guilty of.
Television correspondent Jennifer Ashton has found love again following the death of her first husband. She blamed herself for his passing.
ABC News' Dr. Jennifer Ashton tied the knot with businessman Tom Werner in an intimate ceremony on November 5, 2022.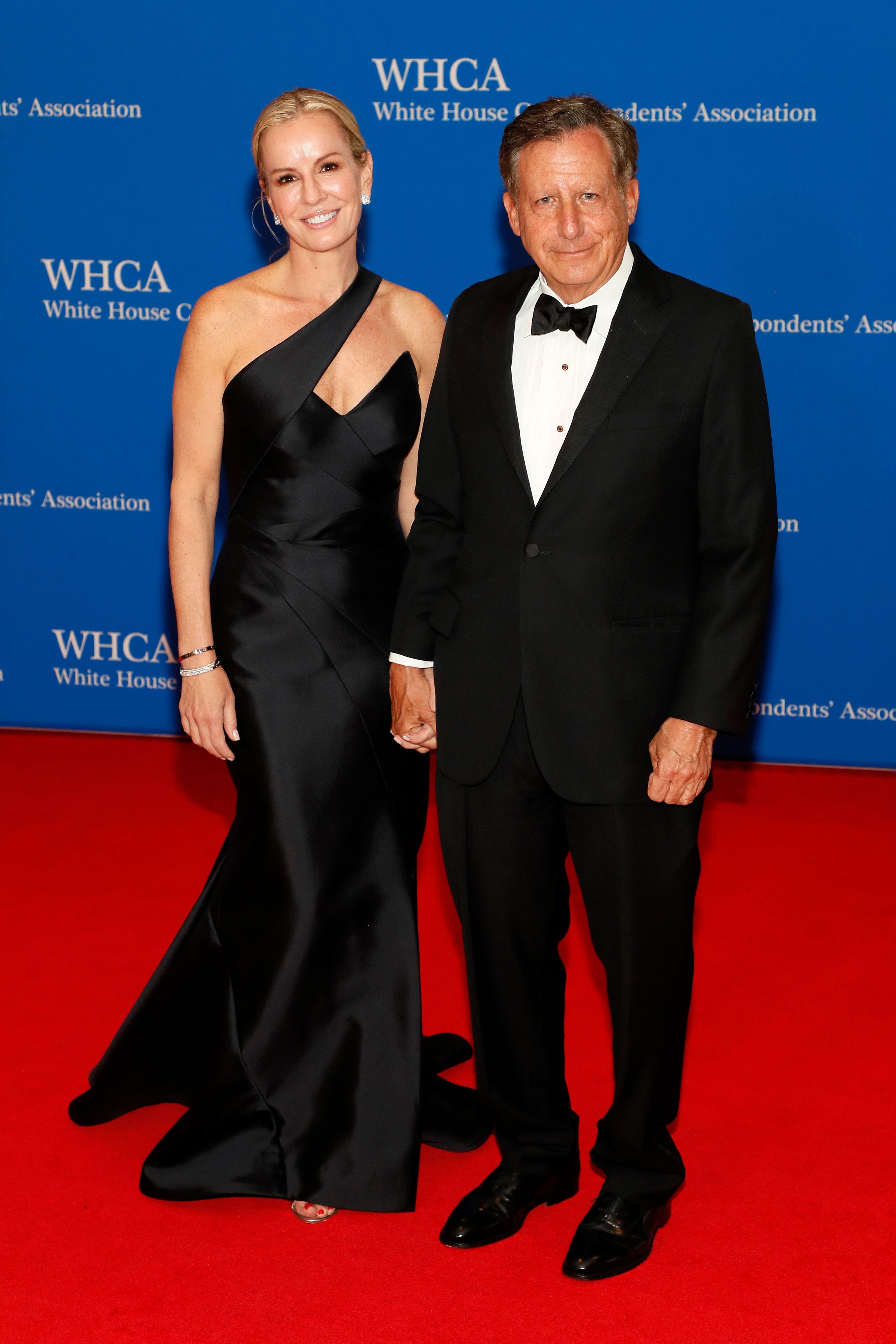 Dr. Jennifer Ashton and her husband, businessman Tom Werner attend the 2022 White House Correspondents' Association Dinner at Washington Hilton on April 30, 2022 in Washington, DC┃Source: Getty Images
The happy couple exchanged their wedding vows in front of friends and family, including Donna Karan, Corey Gamble, Sara Gilbert, and Ali Wentworth, among others.
The bride donned a Ralph Lauren Collection gown for the special day and admitted she never thought she would find "love" again:
"I'm so happy because I never thought I'd find love like this. But when you're older, it doesn't take long to recognize when you've found your soul mate."
Jennifer and her newly-wedded husband first met in February 2021 and were introduced by a mutual friend, former President of ABC News, Ben Sherwood.
The "Good Morning America" star confessed that she did not know who her future spouse was at the time and divulged she was not a big fan of sports, nor did she watch his shows:
"But after our first date, we got serious pretty quickly."
Werner is a renowned TV producer known for producing popular shows such as "The Cosby Show," "That '70s Show," and "Roseanne."
He is also the co-owner of the Fenway Sports Group, Boston Red Sox, and the chairman of the Liverpool Football Club. As of 2022, the businessman is now a billionaire.
Werner knew right away that the physician was the one. On New Year's Eve, he popped the question following a year of dating. A close pal of the pair revealed to People:
"From the moment they met, they were soulmates."
Werner surprised Jennifer with a marriage proposal on December 31, 2021, while they were waiting to catch a cab to a dinner outing at The Fulton, where they had their first date.
The doctor later announced the engagement news on her Instagram page, writing: "I said yes!" alongside a picture of the pair.
What Was Jennifer's Wedding Ceremony Like?
The wedding took place in New York City's famous Harmonie Club. Afterward, guests attended the wedding reception at the Metropolitan Museum of Art at the ancient Temple of Dendur, where they listened to tunes by the Elan Music Band.
Jennifer shared that she and Werner wanted to celebrate their love and joy with their loved ones and expressed disbelief that she walked down the aisle again.
"We wanted it to be a celebration of love and happiness. I never thought this would happen for me. And I am so grateful," she said.
The ABC News chief medical correspondent is a mother of two. She has a daughter named Chloe and a son named Alex, whom she shared with her late former husband, Robert C. Ashton.
Meanwhile, Werner is a dad of three adult kids from a previous marriage with Jill Werner, whom he was married to from 1972 to 2003.
Why Did Jennifer Feel Guilty about Her First Husband's Death?
Jennifer had been married to the father of her kids from 1996 to 2017, and they divorced after 21 years of marriage. Eighteen days after the duo finalized their divorce, Robert took his own life.
The mother of his kids instantly blamed herself for his tragic death. Jennifer told People in 2019 that the same morning her ex-husband died, she was en route to "Soul Cycle" and "missed Robert by maybe 10 minutes."
The author recalled feeling at ease about what she and the surgeon dubbed an "evolved" divorce. She said she felt a sense of relief that their legal separation went smoothly and looked forward to starting a new chapter.
However, her whole world came tumbling down after she arrived home to her apartment in New Jersey as three Port Authority detectives knocked on her door.
The two officials asked for their way inside the house, and one began telling Jennifer that they found her identity details "on the remains of…" she explained that the officer did not finish his sentence:
"I collapsed onto my knees and, as I was collapsing, I heard him say, 'Your husband.' I became completely hysterical. I started screaming, 'No, no, no, no, no."
Jennifer was home with her son at the time, who came running from the other room asking if she had heard bad news about his grandfather, and she told him that it was his father instead.
That afternoon, friends and family gathered to support the Ashtons, and Jennifer recounted in her book, "Life After Suicide," telling her brother that she was to blame:
"I finally said to him exactly what I was feeling, and what I imagined everyone was thinking – 'This is my fault.'"
Her sibling reassured her that it was not her fault and that Robert would have taken his own life regardless of whether they were still married or not. Robert left three suicide notes for his ex-wife, son, and daughter.
Still, in a note for Jennifer, he first wrote that no one was to blame for his death. "The only thing that I'll share from my note is his first line, which said, 'First, no one is to blame.' It speaks to how well he knew me," Jennifer revealed.
Following the heartbreaking loss, she realized that Robert was suffering and that because he "loved" their kids more than he did himself, it goes to show "how much pain he was in." That said, Jennifer noted that she was not angry at her late spouse for taking his own life.
If you or someone you know is considering suicide, please contact the National Suicide Prevention Lifeline at 1-800-273-TALK (8255), text "help" to the Crisis Text Line at 741-741, or go to suicidepreventionlifeline.org.
Read More: World News | Entertainment News | Celeb News
Anomama