Anna Nicole Smith's daughter, Dannielynn, is now a teenager trying to live a normal life after being raised by her father. She resembles her mother and once tried modeling like her late mom.
Anna Nicole Smith met photographer Larry Birkhead while filming her reality show at the Barnstable-Brown Gala. Smith was an instant eye-catcher and kept waving to Birkhead, until he was one day hired to photograph her while living in an HIV camp for kids.
Birkhead was kept in the dark from tabloids when they started a romantic relationship as their association remained private.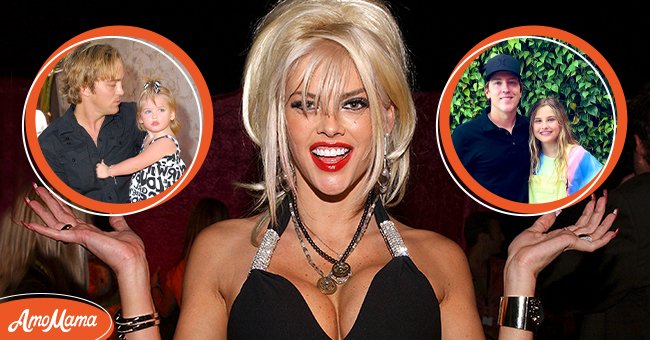 Anna Nicole Smith during the Distinctive Assets Gift Lounge at the World Music Awards at the Thomas Mack Convention Center on September 15, 2004 in Las Vegas, Nevada. | Source: Getty Images
"No one ever knew one time that I was her boyfriend. The whole time we dated, if you look at all the videos, I'm in the back, carrying my camera bag. She didn't want me in the spotlight," Birkhead said.
However, their relationship was a troubled one that he packed up a few times to leave. Birkhead described Smith as a controlling person who liked to get her way with things. Once, he threatened to leave the Playboy star again but no longer could. He narrated:
"She said, 'If you go and pack, you're going to be feeling really stupid because,' and she took my hand, and she put it on her stomach, and she said, 'Because we're going to have a baby.'"
Unfortunately, their relationship did not see the end of Smith's pregnancy. At five months pregnant, the couple had an argument which provoked the model to leave. She went to the Bahamas and, two months later, shared a public video about her pregnancy while Birkhead was left wondering about their child.
"My relationship with Anna sometimes was portrayed as I got lucky in the DNA lottery from a one-night stand," Birkhead said. "My relationship with her was actually two years plus, and we covered a lot of territory in that."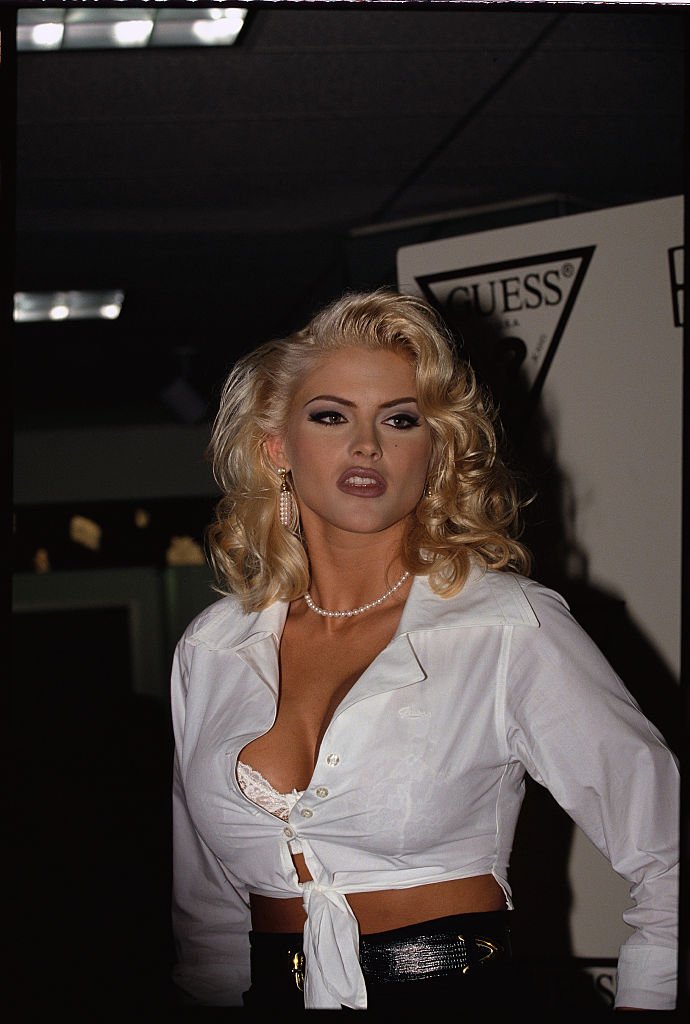 Anna Nicole Smith after she became a Guess jeans model. | Source: Getty Images
Even after Smith passed away, Birkhead had to prove that he was their daughter's father. He didn't have that many photos of them as a couple, so their relationship barely existed to the world.
The last time they spoke, Birkhead informed his former lover that he was leaving with a country artist to go on tour. Smith was a little jealous and wanted to know all about the singer to the point that she gave birth to their daughter prematurely. He recalled:
"[Smith] said, 'Don't fall in love again.' And that she had a crying face, and then she signed off. That's the last time I spoke to her."
BIRKHEAD'S STRUGGLE TO PROVE PATERNITY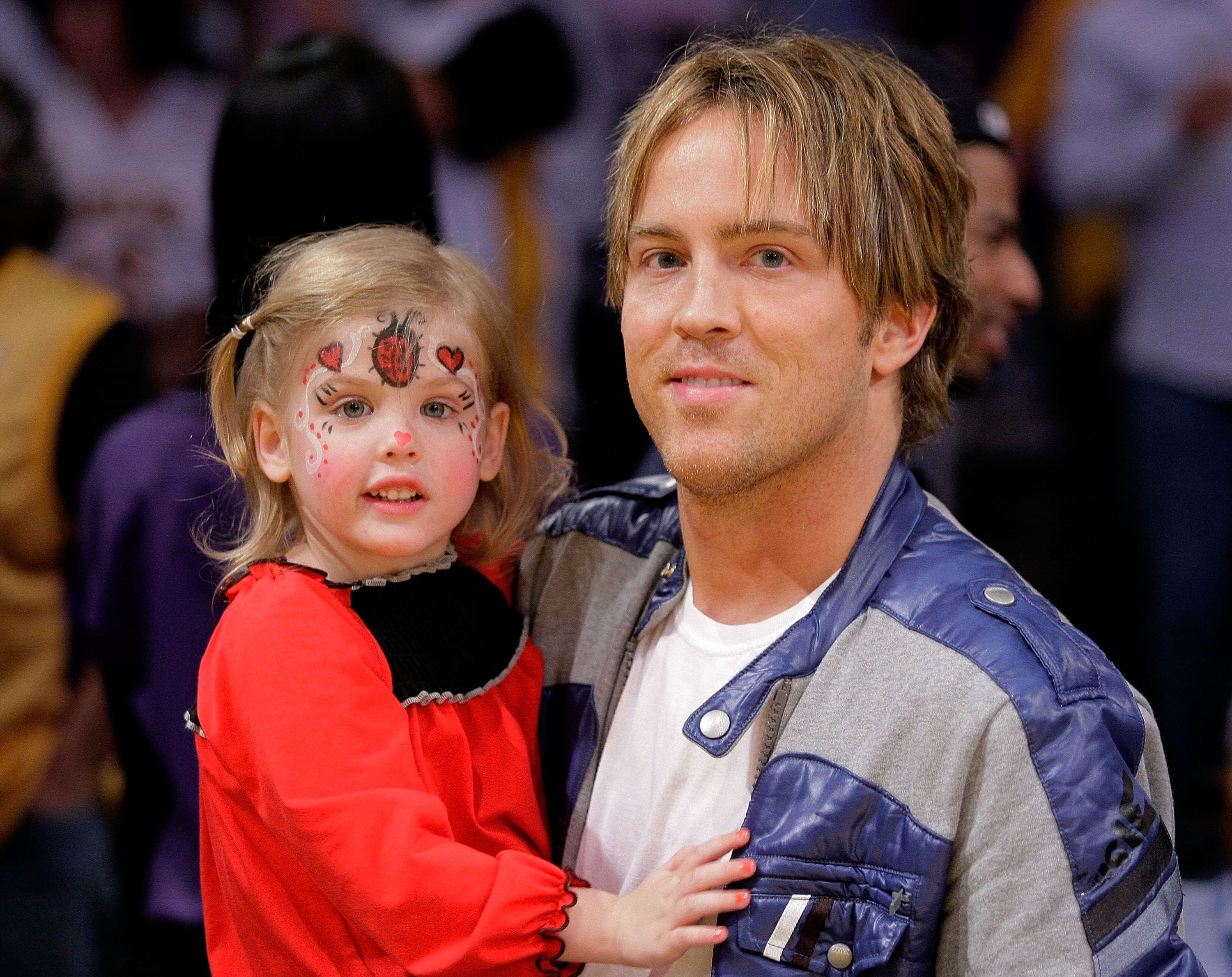 Larry Birkhead and his daughter Dannielynn Birkhead during a game between the New Orleans Hornets and the Los Angeles Lakers at Staples Center on November 8, 2009 in Los Angeles, California. | Source: Getty Images
Smith gave birth to Dannielynn on September 7, 2006. Although it was a happy moment for Smith, her life fell apart within seconds when her 20-year-old son from a previous relationship, Daniel, died while visiting her and Dannielynn in the hospital.
Months later, the famous model followed her son in the afterlife. Birkhead could not keep up with the series of events and had difficulty trying to claim his daughter.
He faced a public custody battle, needing to prove that he was Dannielynn's father since Smith previously claimed that Howard K. Stern, a previous partner, was her daughter's biological dad.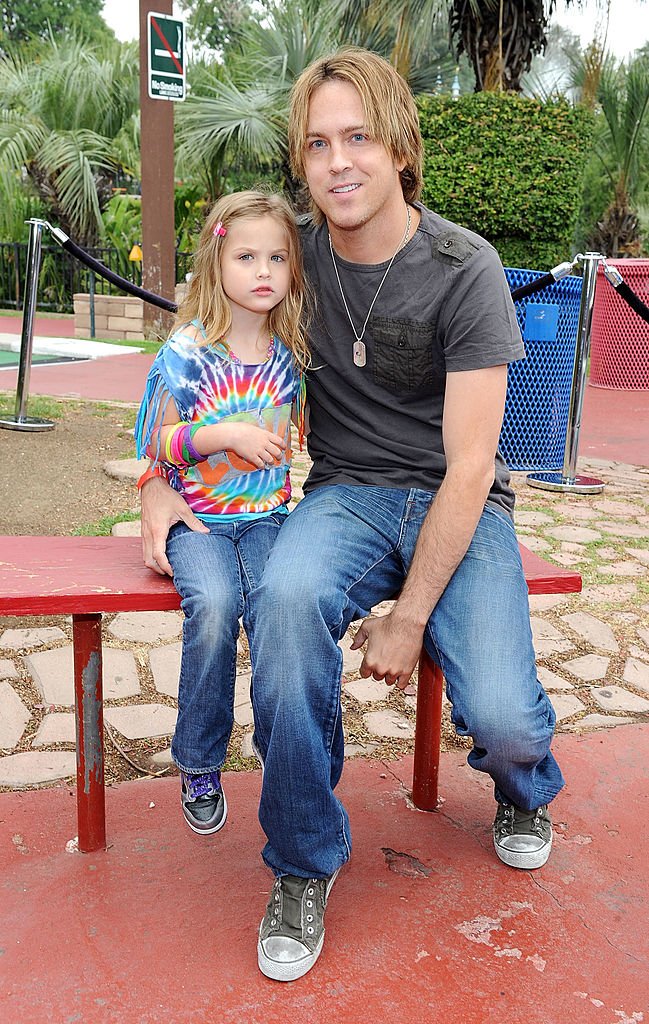 Larry Birkhead and Dannielynn Birkhead during the Britax and Baby Buggy host Pre-Father's Day event at Castle Park on June 11, 2011 in Sherman Oaks, California. | Source: Getty Images
Birkhead was on the edge of losing himself, even dropping 30 to 40 pounds from all the happenings. He recalled:
"I went from buying a tombstone to buying my daughter's first birthday present and planning her birthday party. It was a lot for me to process, and I was in a spot where I was numb for a while."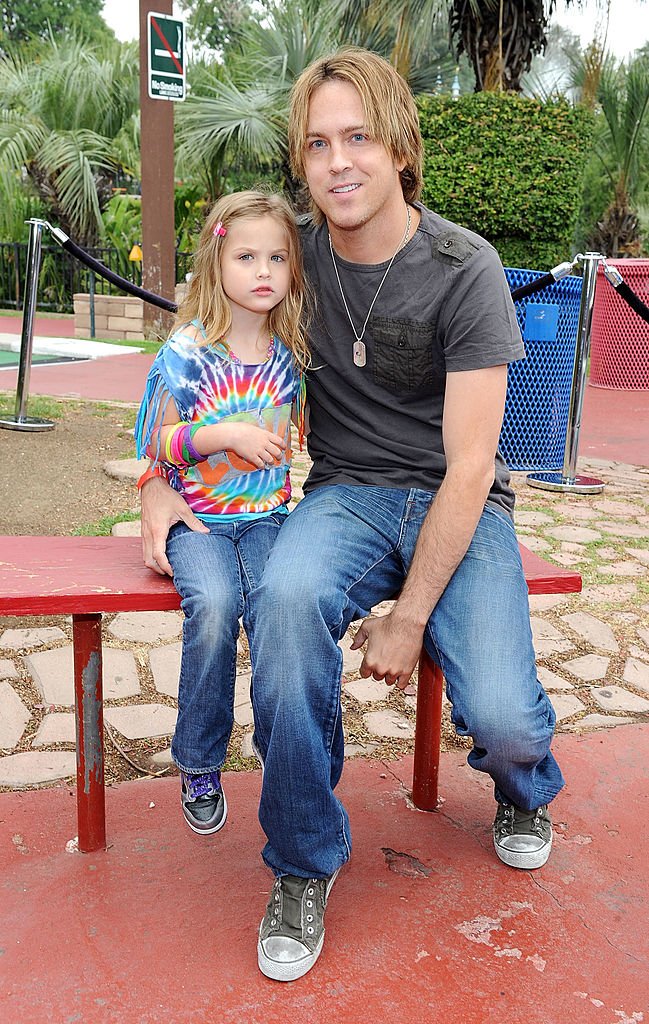 Dannielynn Birkhead and Larry Birkhead during the 142nd Kentucky Derby at Churchill Downs on May 07, 2016 in Louisville, Kentucky. | Source: Getty Images
Birkhead raised his daughter single-handedly and devoted his time to making sure she grew up feeling loved and cared for while keeping Smith's memory alive. Together, they would visit Smith's grave while sharing stories of the beloved model.
"My goal is to keep Daniel and Anna in her mind and let her know who they were without overdoing it," he said. Dannielynn is a lot like her mother; she is fun and fearless and made her modeling debut for a Guess Kids campaign in 2013.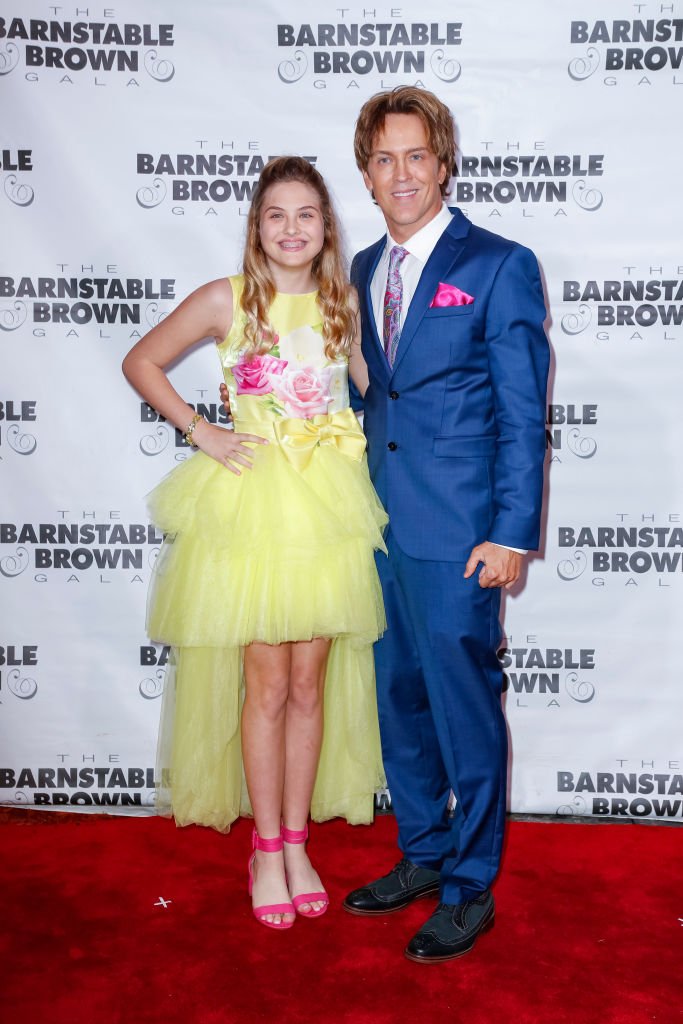 Dannielynn and Larry Birkhead during the Barnstable Brown Gala on May 3, 2019 in Louisville, Kentucky. | Source: Getty Images
Growing up, she and her father had unique traditions, such as the Kentucky Derby. She also became a Girl Scout as a teen. Admittedly, Birkhead said that there are struggles in being a single father, such as handling Dannielynn's attitude.
Dannielynn later admitted that she was uncomfortable with all the attention and that seeing her billboard in Times Square felt weird.
Nevertheless, Dannielynn is a great daughter and a good kid. As her father shared, typical days involve having Dannielynn's friends over and taking them to amusement parks.
"I make it as normal as I can," Birkhead said, as told by Hollywood Life. The father-daughter duo continues to share a special relationship and often hangs out, whether watching a movie or going to Disney World together.
Dannielynn previously showed interest in acting, which is a possible career path given her time in the spotlight.
FOLLOWING IN SMITH'S FOOTSTEPS
However, in 2017, Dannielynn's father revealed that the teen no longer wants to be in the entertainment industry at present. He said:
"I've had companies call me and ask for her to model, and the answer's no. She doesn't show interest in it. She wants to be a kid."
One exception came in 2012 when Dannielynn participated in a special campaign in honor of her mother. She and Birkhead traveled to New York to shoot for Guess Kids, celebrating Smith's previous campaigns for the brand.
"Dannielynn has always looked up to her mom's image, and I think that this is kind of Dannielynn's way of paying tribute to her mom in her own special way," the father said, as told by the List.
Dannielynn later admitted that she was uncomfortable with all the attention and that seeing her billboard in Times Square felt weird.
Anomama