TikToker Saga | TikToker Saga during their father's funeral | Source: tiktok.com/@saginthesunforever
At her father's funeral, mourners were left spellbound as the daughter took the stage. Instead of the expected eulogy filled with praise, she chose an unconventional path, delivering a candid denouncement that left everyone in shocked silence.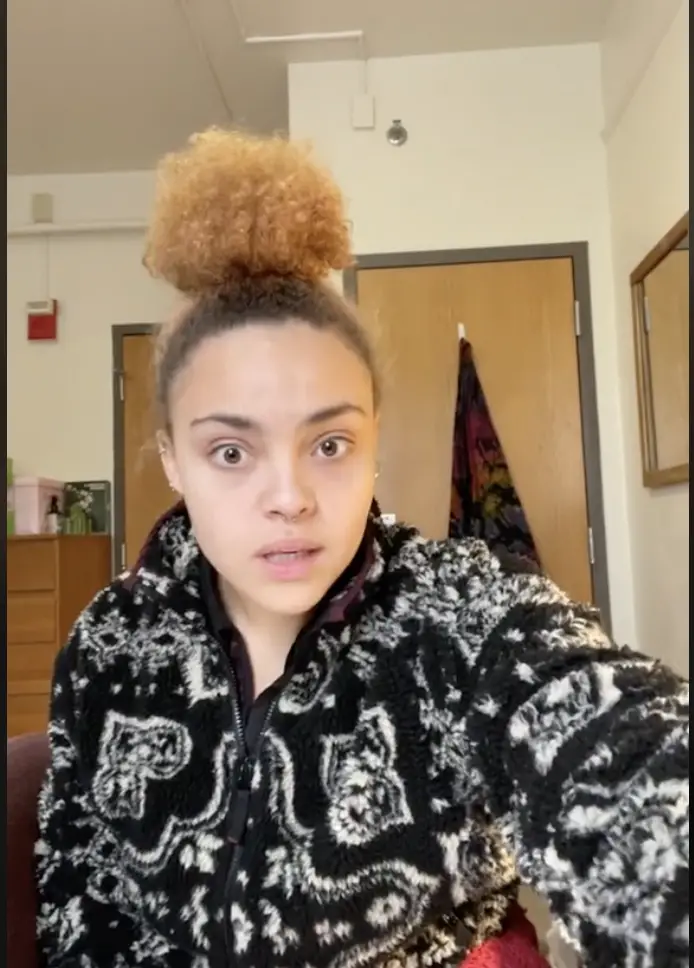 TikToker Saga | Source: tiktok.com/@saginthesunforever
In a jaw-dropping funeral speech that ignited a heated discussion across various social media platforms, a TikToker known as Saga, who prefers they/them pronouns, delivered a scathing takedown of their deceased father, using bewildering labels to describe him.
Saga, recognized on TikTok as @saginthesunforever, uploaded a video in November 2022 capturing their remarkable eulogy, which they reportedly delivered at their father's funeral. The footage, recorded by an audience member, depicted Saga boldly standing at a podium, unapologetically denouncing their father and his alleged beliefs.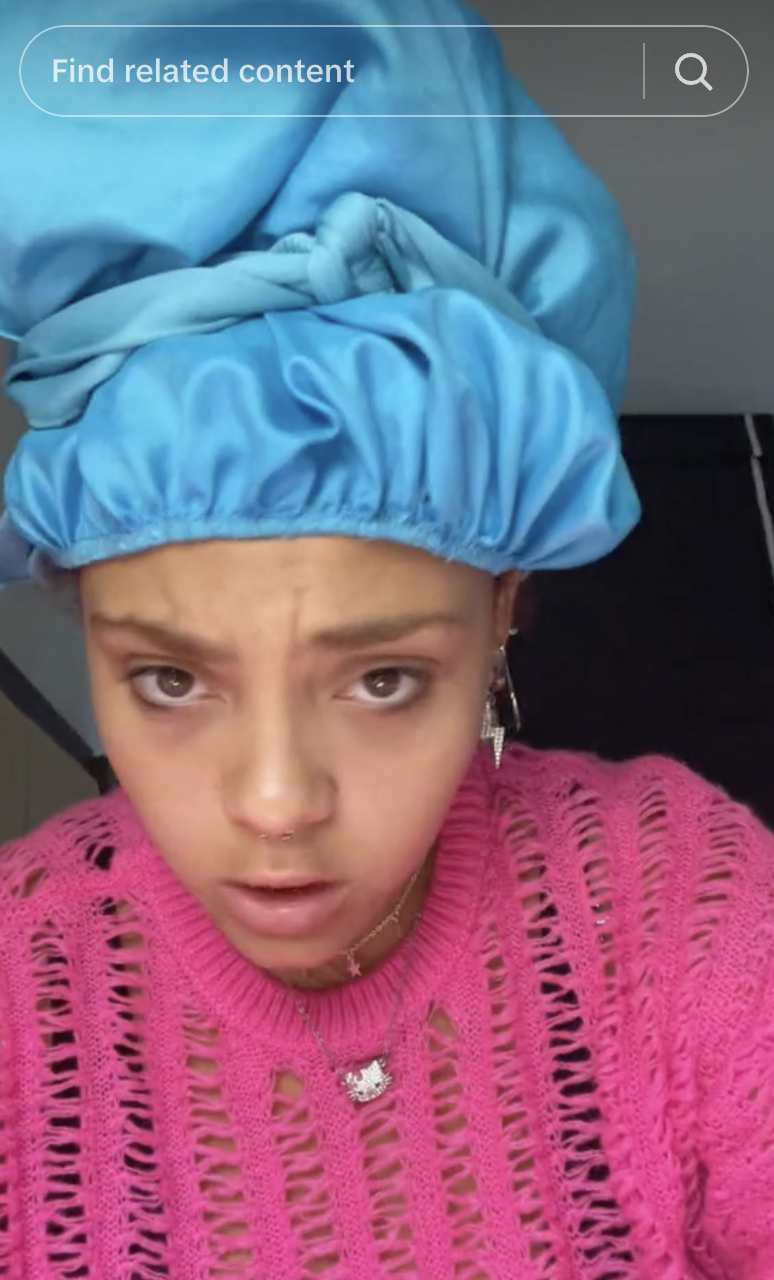 TikToker Saga is pictured making a video for their followers | Source: tiktok.com/@saginthesunforever
A Daughter Unflinchingly Denounces Her Late Father
"You will never be what you could have been, but only what you are. And what you are is a racist, misogynist, xenophobic, Trump-loving, cis straight white man," Saga declared, leaving mourners in stunned silence.
In response to the critics, Saga explained that some people had questioned whether the funeral was the appropriate venue, but they wondered where else they could have shared their truth.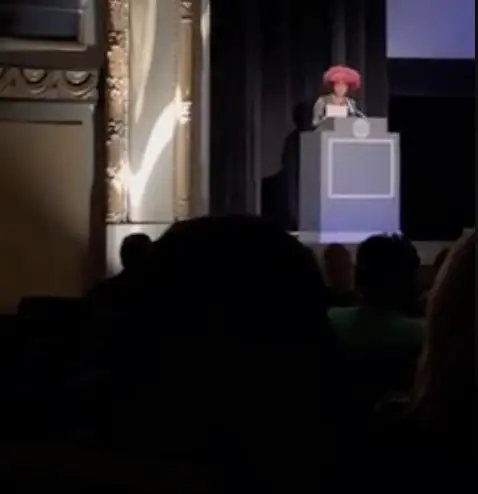 TikToker Saga is pictured delivering a shocking eulogy at their father's funeral | Source: youtube.com/@IndisputableTYT
In the video's caption, Saga added, "Friendly reminder that I don't give a [expletive] and WILL say what needs to be said every single time." In a subsequent TikTok post, Saga, who described themself at the time as a "Black supremacist" in their bio, shared an extended version of their speech. In this rendition, they expressed that they wouldn't miss their father.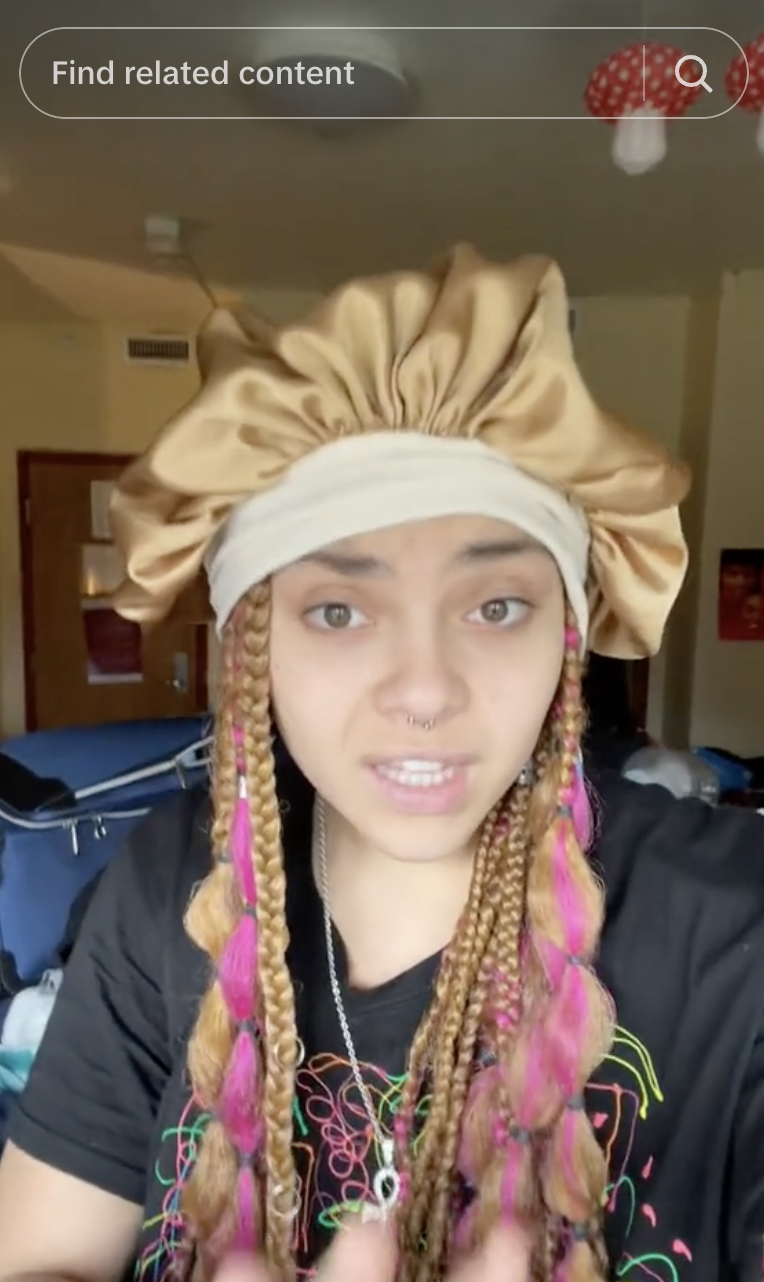 TikToker Saga shares a video update on their TikTok | Source: tiktok.com/@saginthesunforever
Saga boldly conveyed to the assembled crowd that despite their gratitude and awareness of their father's contributions to the family, they wanted to make it clear that they didn't miss him. They explained that when their father passed away, it left a void, but that void wasn't a yearning for their father himself; instead, it was a sense of loss for the potential they had once envisioned for him.
Saga conveyed a sense of longing for the idea of their father as someone who could have empathized with their perspective and championed causes that truly mattered.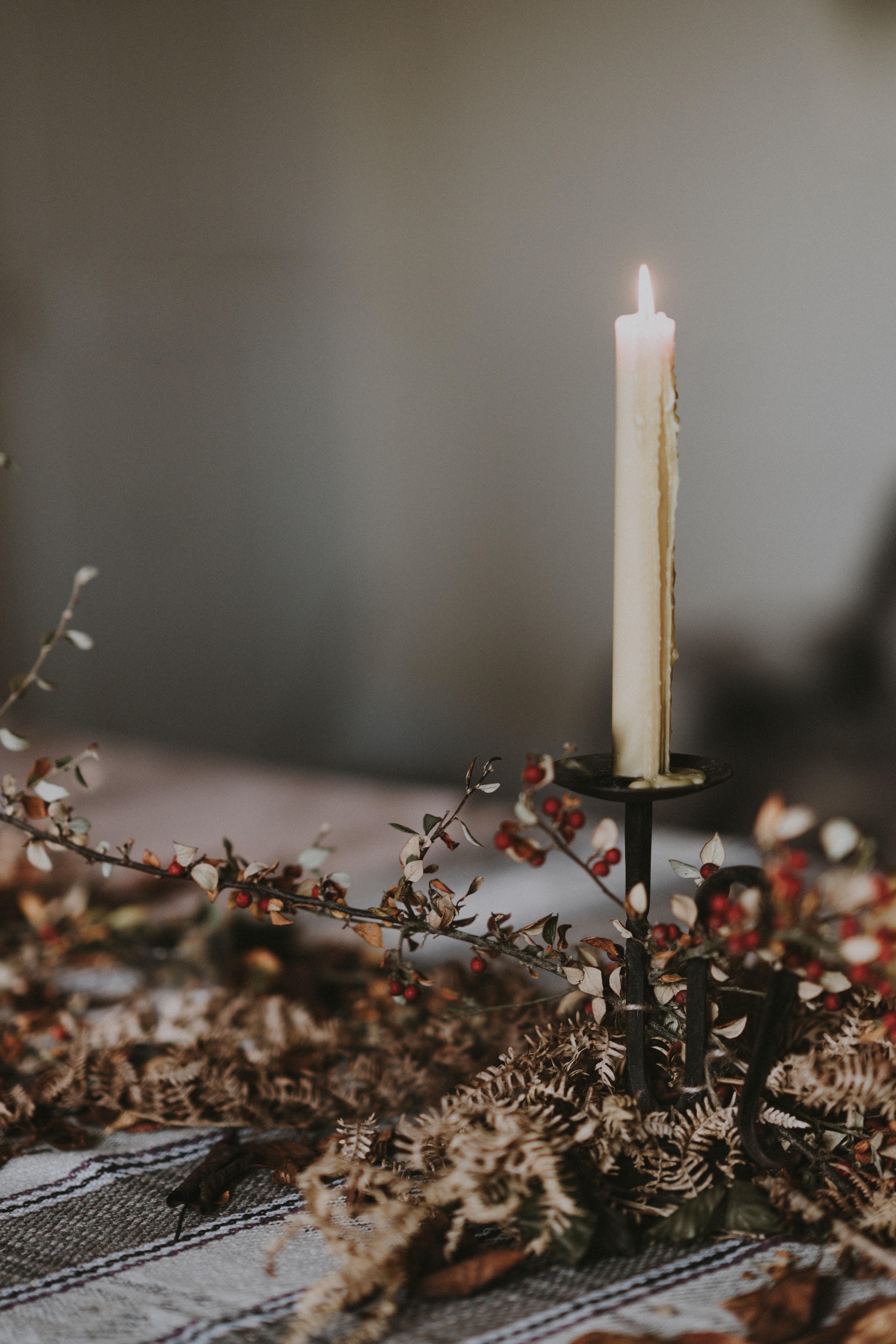 A lighted candle on a candlestick is placed on a table | Source: Unsplash
Continuing, the TikToker explained that they longed for their idealized version of their father. The audience occasionally reacted with gasps as they delved into this topic. Their point was that when their father passed away, it emphasized the stark reality that he would never fulfill the potential they once imagined; instead, he would remain true to his existing self.
While making allegations of misogyny, racism, and xenophobia against their father, Saga defended their decision to voice their grievances. They argued that criticism for not "respecting the dead" was unfounded, emphasizing that their father had shown a lack of respect and consideration for the lives and deaths of entire communities of people due to his ideologies.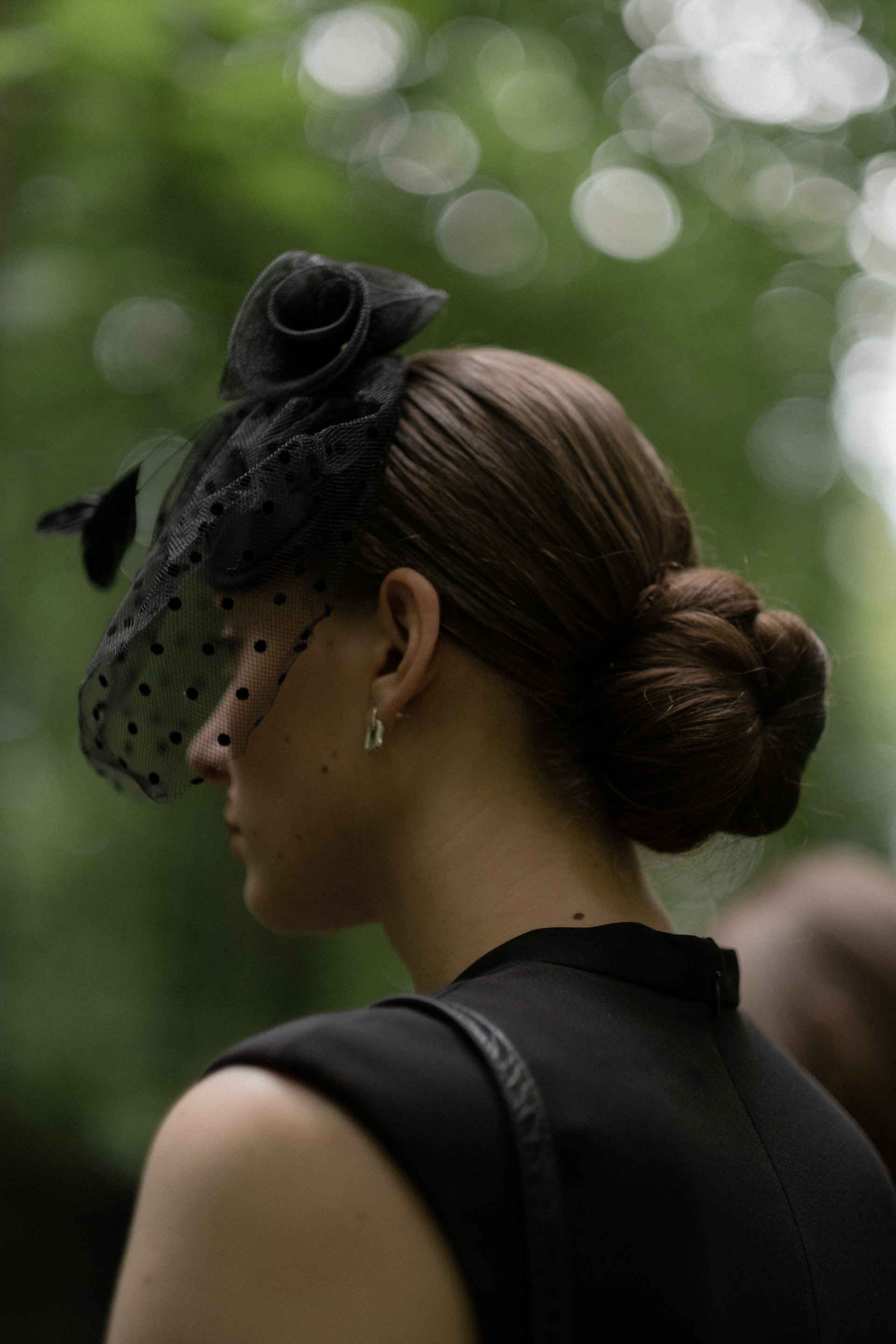 A woman wearing black is pictured attending a funeral | Source: Pexels
"You told me to never back down, so I won't," Saga declared. "You are everything I aspire not to be, and I refuse to stand up here and sing the praises of a man who was the paradigm of white supremacy. So, I'll take your racist mindset, I'll take your money, and I'll take your advice. And I swear to god I will make this world a better place, not at all because of you, but in exact opposition to you."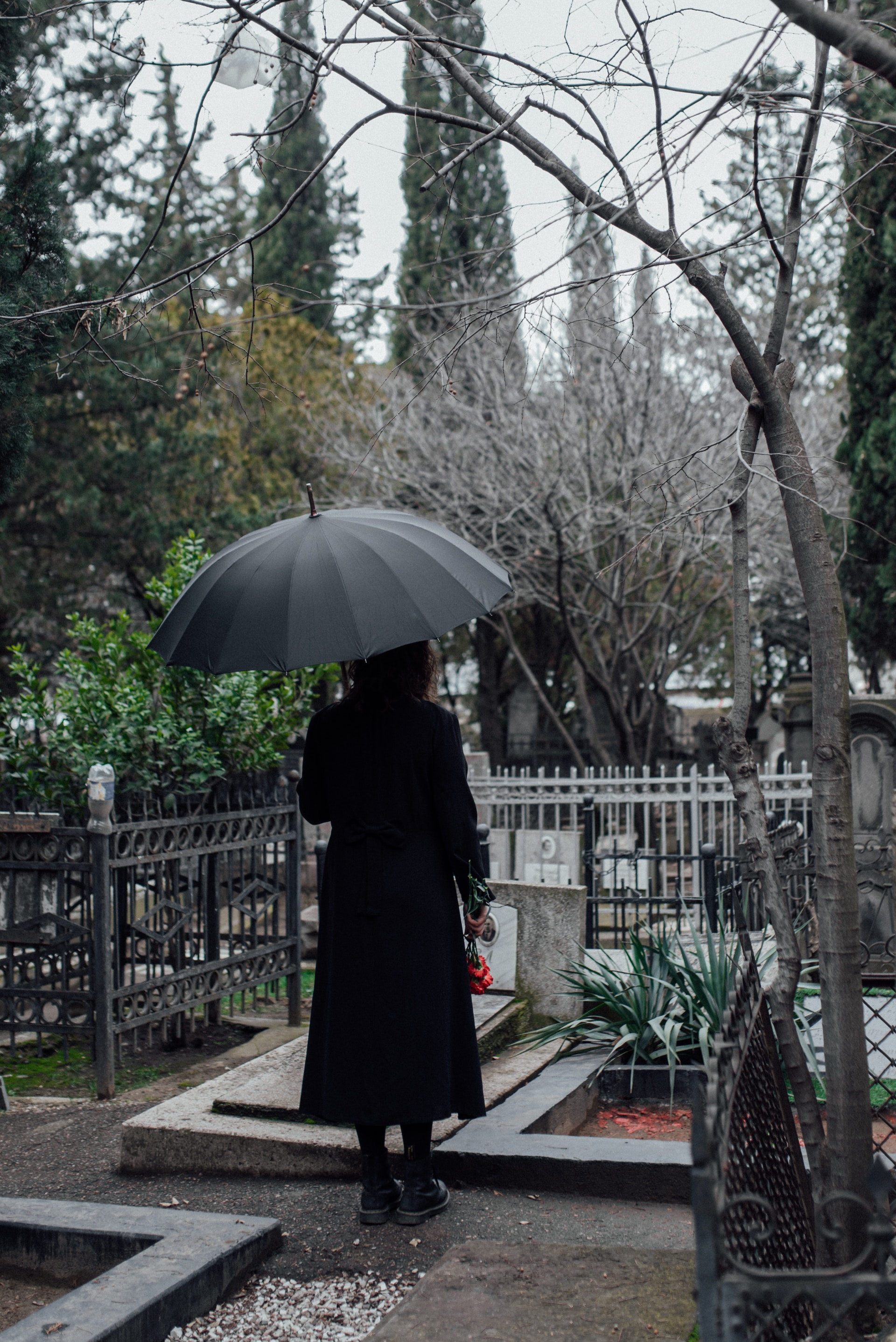 A woman holding an umbrella at the cemetery | Source: Pexels
As Saga concluded their emotionally charged speech, the audience responded with gasps and applause. The TikTok video, which garnered over 1.7 million views when it was first shared, divided the online community.
While many praised Saga for their courage in confronting their father's behavior, others found fault with the timing of the eulogy, deeming it inappropriate. After the speech, Saga commented that they had anticipated confrontation but instead saw their father's ex-wife take the microphone to praise the deceased.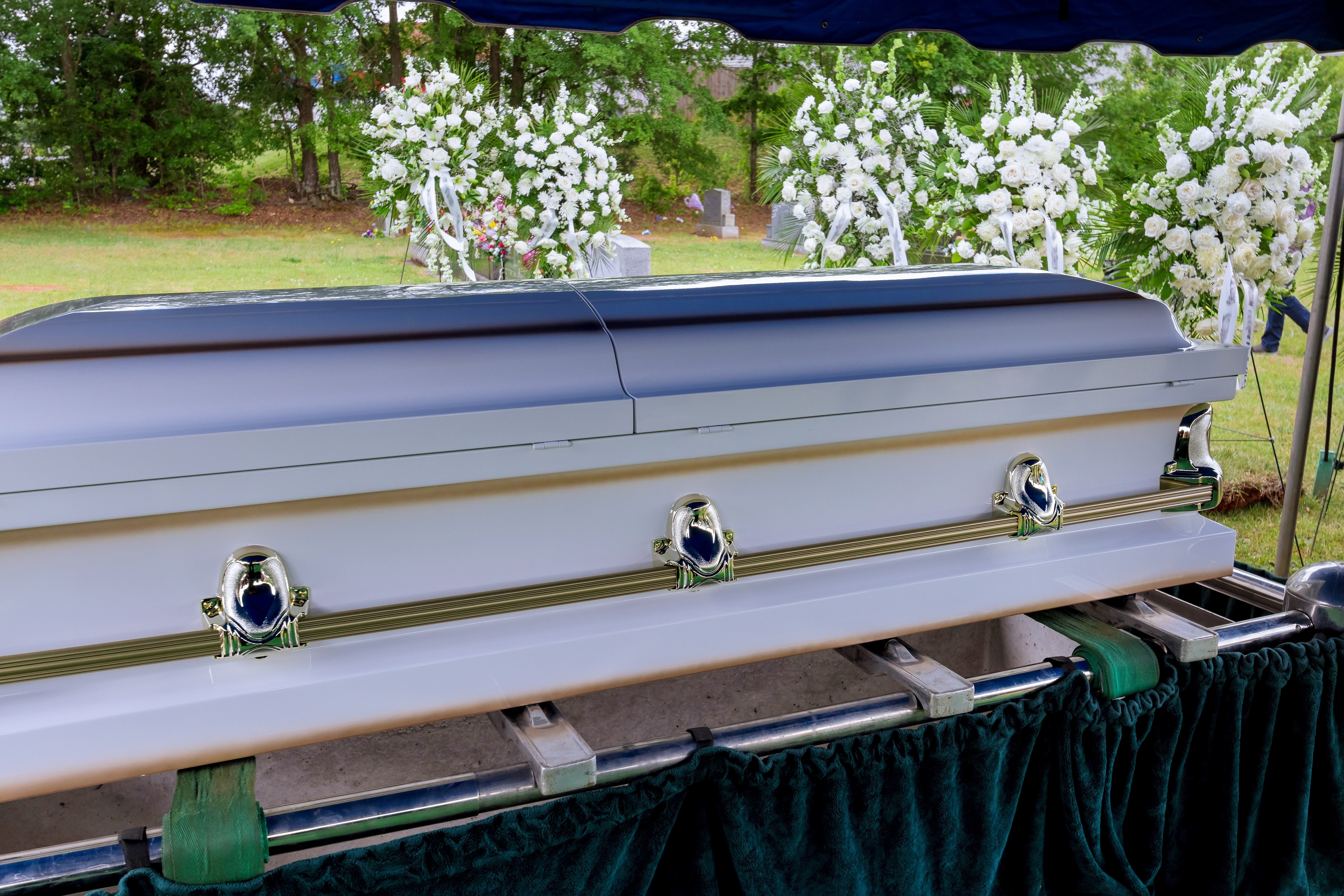 A funeral service is held in a cemetery, followed by the coffin being lowered into the grave by an automatic elevator | Source: Shutterstock
In response to the critics, Saga explained that some people had questioned whether the funeral was the appropriate venue, but they wondered where else they could have shared their truth. They pondered on alternative opportunities to express their truth beyond the confines of TikTok's digital screen.
They also revealed a personal aspiration: "A part of me yearned to demonstrate my courage and conviction, to boldly proclaim my truth to anyone who would listen. That's precisely why I chose to do it."
While Saga's original video was eventually removed from TikTok, another user, @nothatyoukillme, reposted a portion of it with the overlay text reading, "I'm [surprised] no one took the mic."
What do you think about Saga's outspoken stance? Do you stand behind their decision to use their father's funeral as a platform for such a bold expression? Click here for another story about a woman who forced her kids to "kneel a lot." Later, her daughter-in-law showed up at her funeral and blasted her in front of their family.
Read More: World News | Entertainment News | Celeb News
Anomama