Sir Elton John and his husband, David Furnish, have been together for over two decades. The couple also share two sons, Zackary and Elijah, who they are trying to raise to be humble and understand the value of money.
Sir Elton John is a critically acclaimed musician with 32 albums and shows no signs of stopping. At 73 years old, the singer still reportedly books 107 gigs a year.
Even though the musician still has a thriving career, over three decades later, he is looking to focus on different aspects of his life, like his marriage with David Furnish and their two sons, Zachary and Elijah.

Comment on Elton John's page | Source: Instagram/eltonjohn
John and his husband usually keep their sons out of the media, but the "Rocket Man" singer shared a rare photo of Furnish, their sons, and their godmother, Lady Gaga. The singer expressed how he was sad to have missed out on the moment to pose with them but still sent his love.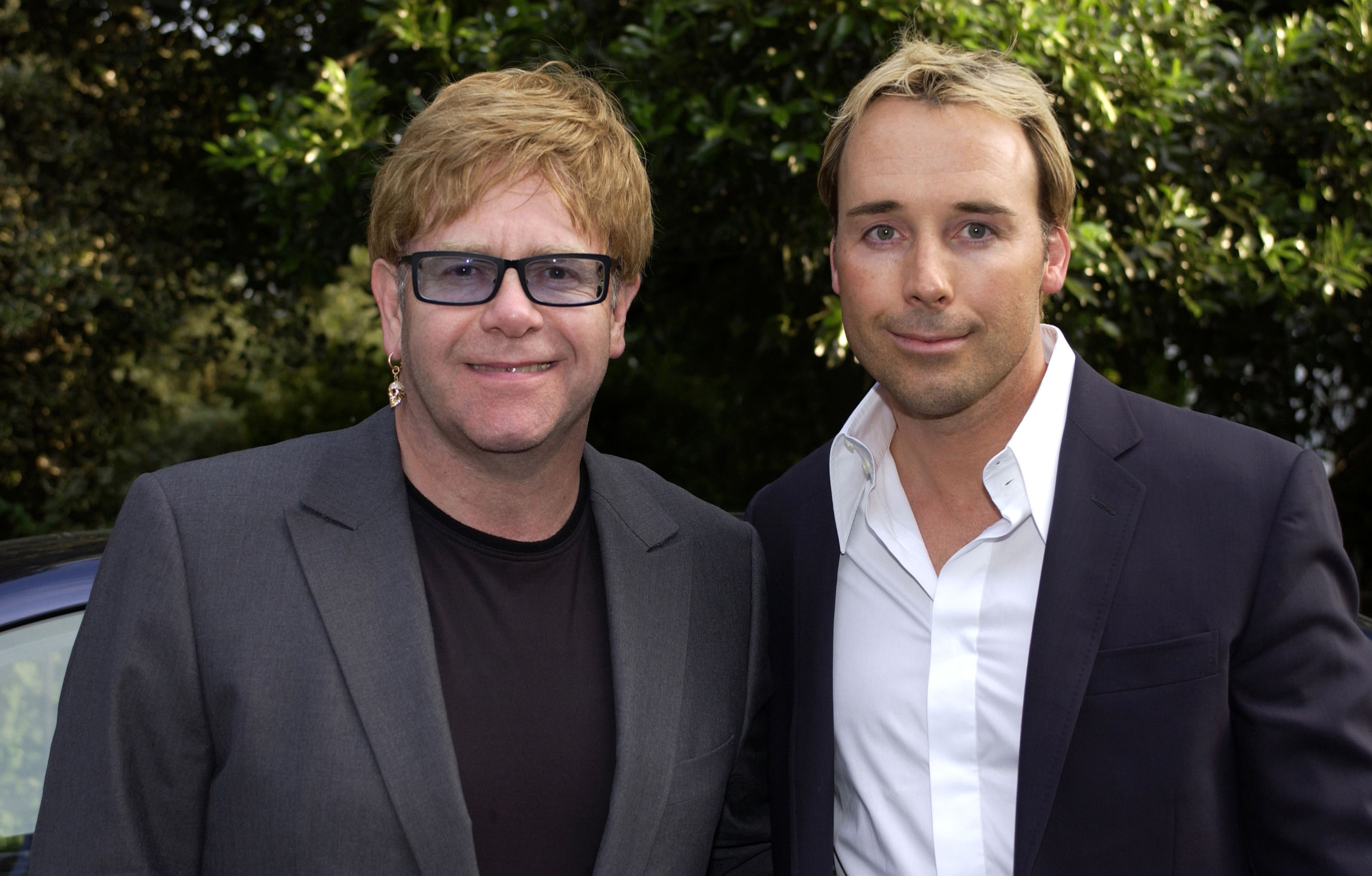 Sir Elton John and David Furnish in London in 2001 | Source: Getty Images
Fans in the comment sections were shocked at how much Zachary and Elijah had grown. "My goodness, the boys are getting tall. Such Handsome little gentlemen." said a commenter. "Look at these gorgeous boys and their pappa and Godma!" added another fan.

Comment on Elton John's page | Source: Instagram/eltonjohn

Comment on Elton John's page | Source: Instagram/eltonjohn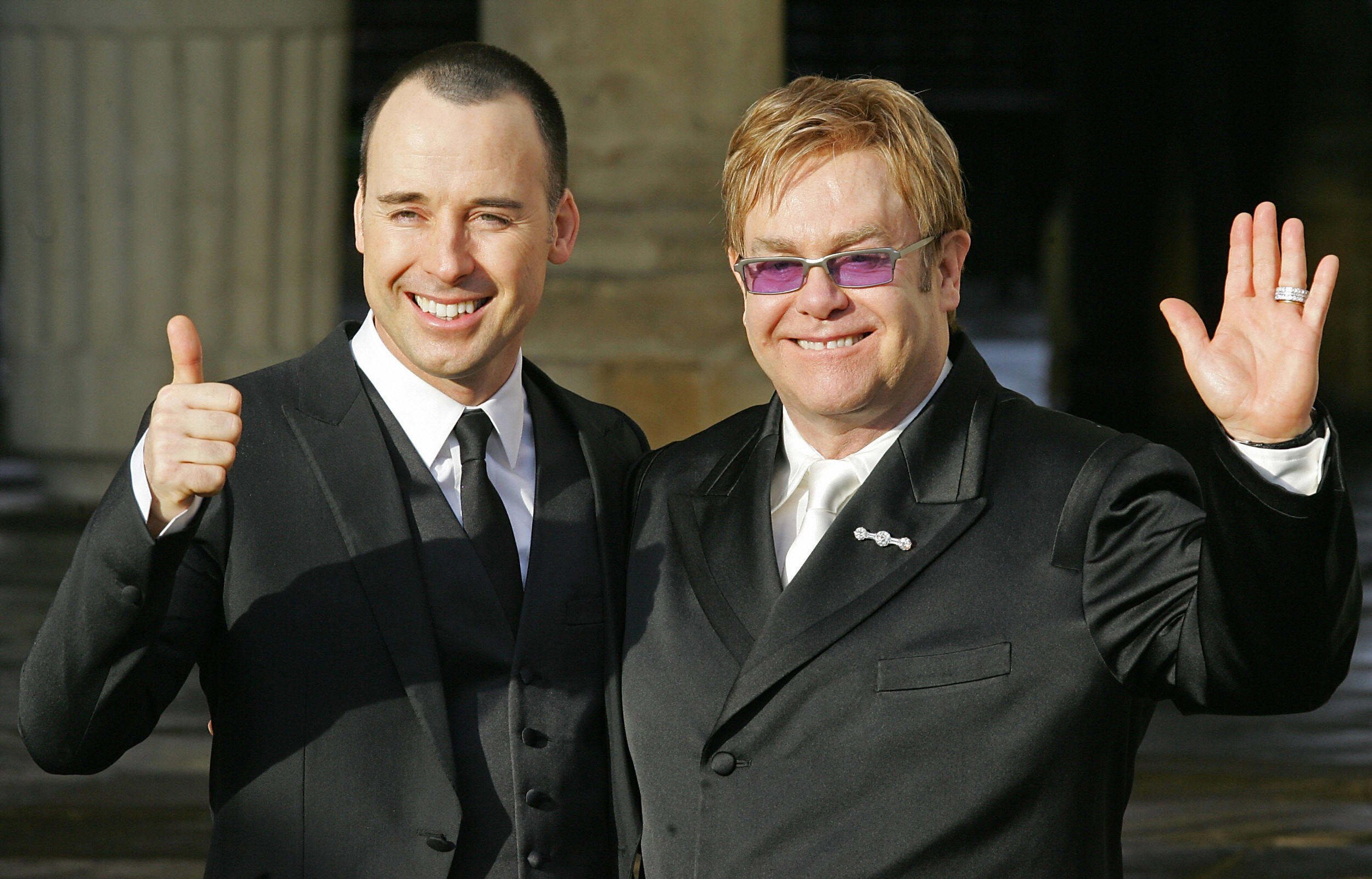 Sir Elton John and David Furnish in London in 2001 | Source: Getty Images
Since becoming a parent, John opened up about how his perspective on life changed and some of the integral things he and his husband would like to instill in their children.
Raising Kids in the Spotlight
John spoke about how becoming a parent changed his relationship with money. Now that he is a father of two, he finds quality time with Zachary and Elijah more valuable than a hit song or a painting.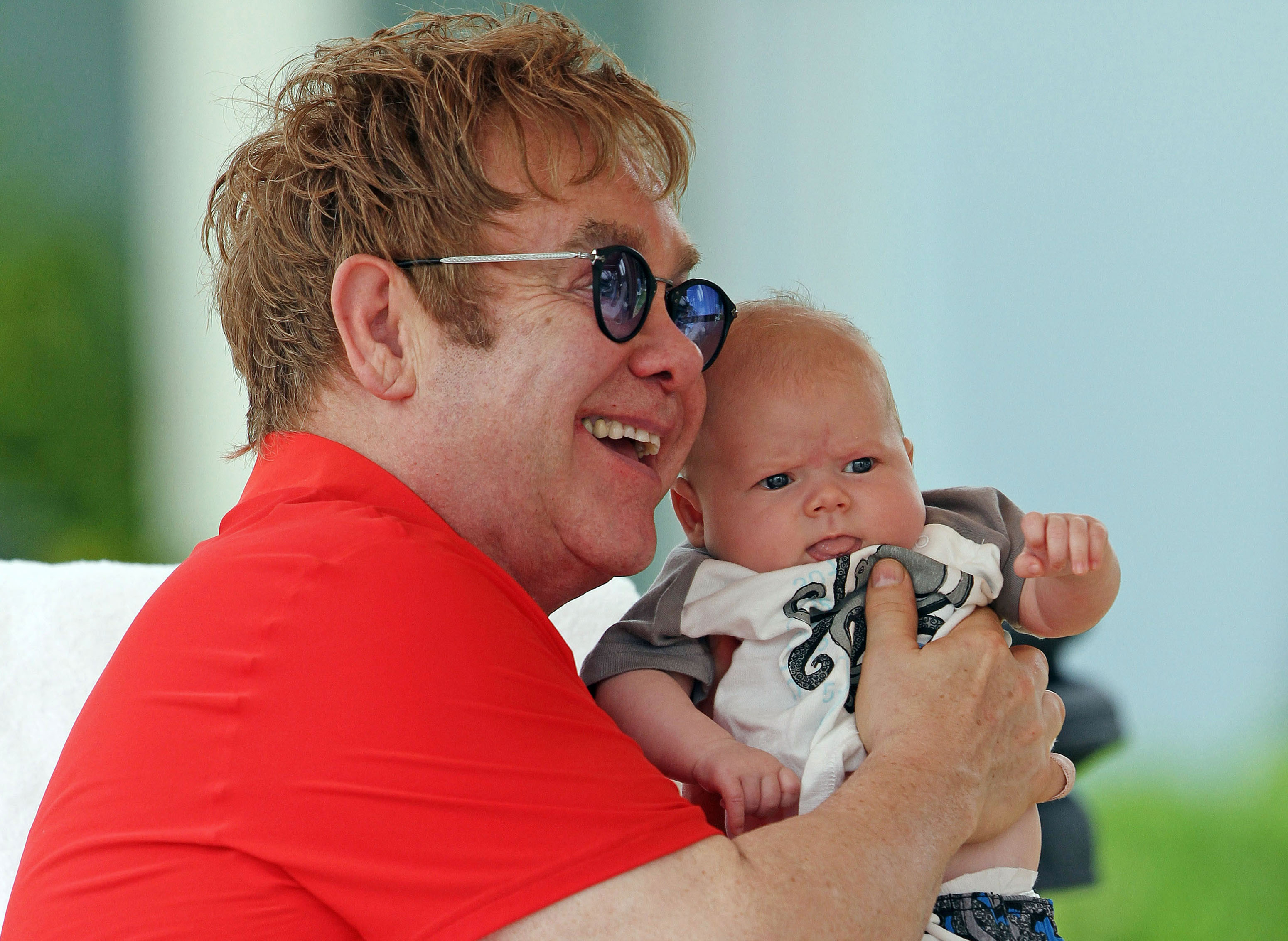 Elton John and baby Zachary in Honolulu, Hawaii. in 2011 | Source: Getty Images
The singer confessed that he and Furnish spent a lot of money before they had kids because they were accustomed to a life where they were at the center of it. But since the arrival of their sons, John said they have significantly reduced their spending.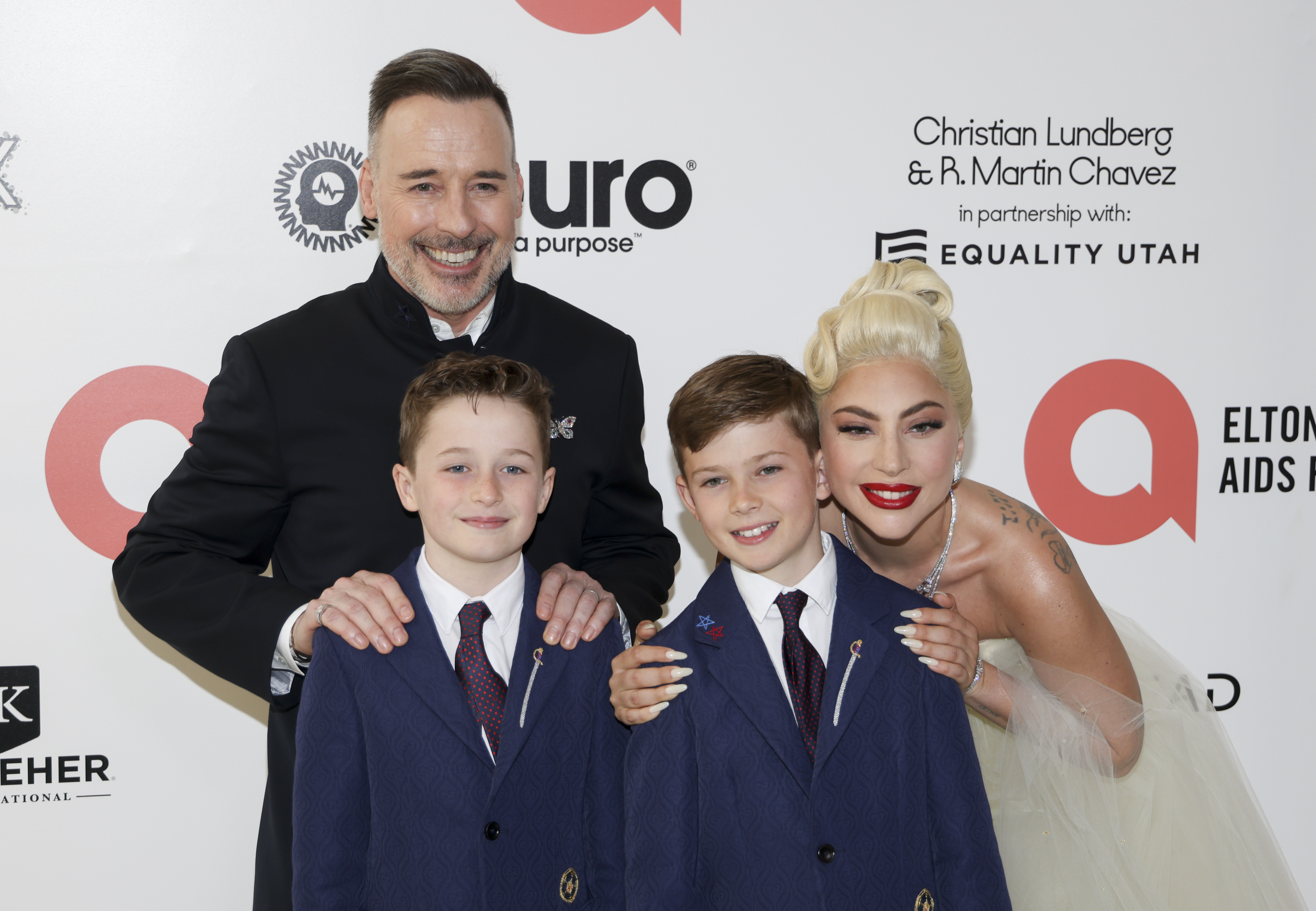 Lady Gaga with David Furnish and his sons Zachary and Elijah in California in 2022 | Source: Getty Images
Now, the couple is focused on making sure they only have what they need. The two also plan on teaching their children the value of money and the work needed to earn it.
John is aware that his children already live a comfortable life, but he would love for them to still have humility. Therefore, the singer does not plan on leaving them his entire estate.
The singer wants to balance giving his children a good life and keeping them grounded. ​​"Of course, I want to leave my boys in a very sound financial state. But it's terrible to give kids a silver spoon. It ruins their life," he reasoned.
From when the boys were toddlers, John tried to teach them the value of money. In one interview, the "I Am Still Standing" singer was asked if he feared raising his children in the spotlight.
John was aware of the negative sides of growing up in the public eye, but since his sons were still young, he and Furnish spoke a lot about how they would protect their kids.
At five and three years old, Zachary and Elijah might not have understood how famous their parents were, but one thing John and Furnish did was teach them about spending and saving money.
The singer said they got £3 ($ 3.74) pocket money from working in the kitchen or garden. Then, each coin would be allocated to charity, saving, and spending.
Their chores added up to cleaning up their rooms as they got older, and they got a star for every chore they accomplished. The couple understands that their kids will not have a regular childhood, but they still try to maintain a bit of normality in their lives.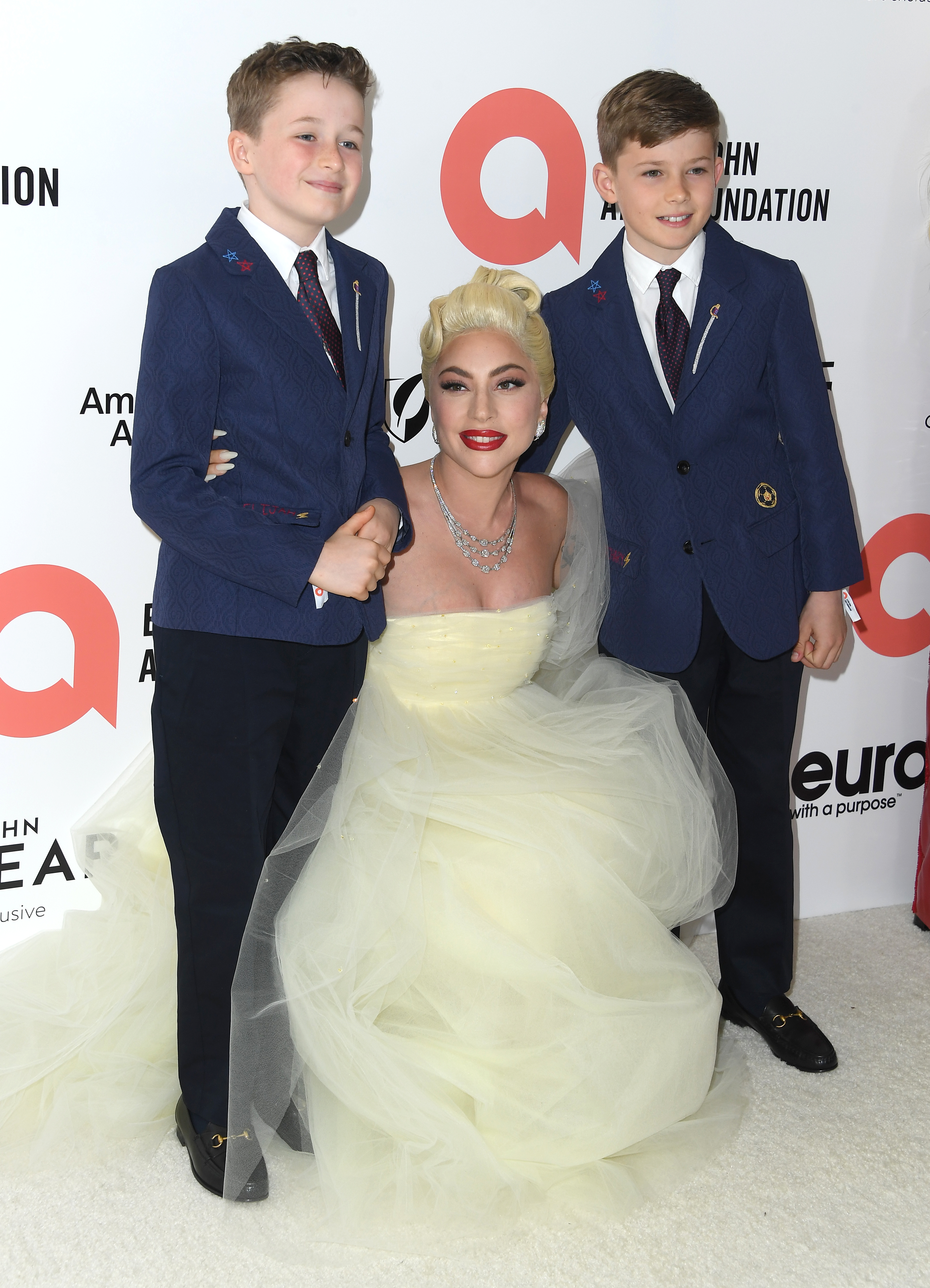 Lady Gaga with Zachary and Elijah in California in 2022 | Source: Getty Images
In addition to the education on money, the singer and his husband wanted their children to enjoy family time outside of their mansion.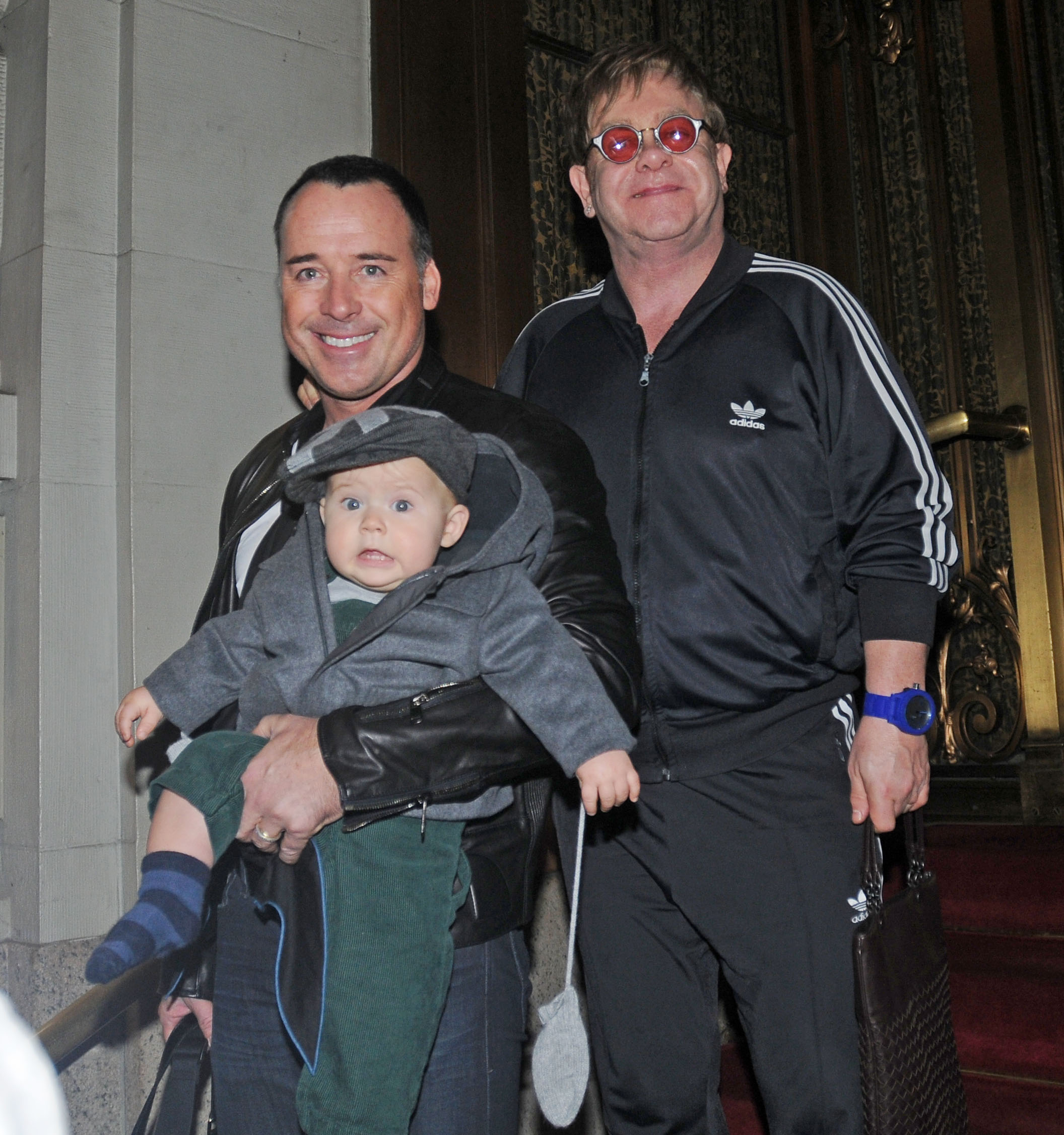 David Furnish and Elton John with their son Zachary in New York in 2011 | Source: Getty Images
So they loved to go out for pizza or catch a movie. John also does not want to miss out on moments with his children because of his fame, so he does not mind when fans ask to take pictures while he is with his family. Another thing the singer is quick to do is pick up and drop off his sons at school.
Sir Elton John and David Furnish's Love Story and Journey to Becoming Parents
Before life became about raising their sons, John and Furnish, had a whirlwind romance that started in 1993. The "Sacrifice" singer said he had returned to his house in Windsor and wanted to meet new people.
So he asked a friend to get people together for dinner, and among those people was Furnish, with whom John said he shared an instant connection. John loved that he was a bit shy and dressed well.
The day after, the two went on a date, which began their long-term relationship. They were in a civil partnership for nine years and eventually decided to get married in 2014.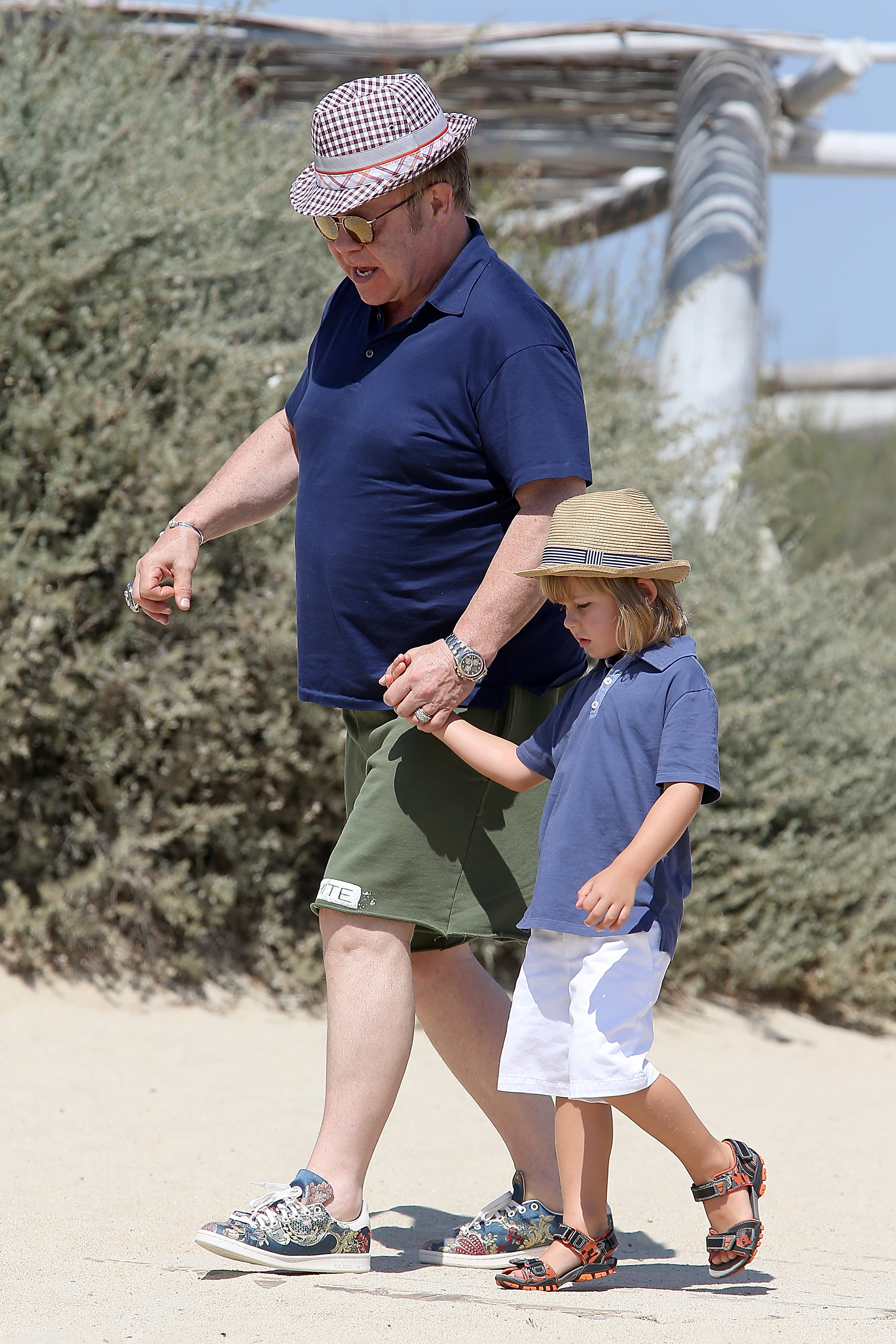 Elton John and their son Zachary in France in 2015 | Source: Getty Images
The couple wanted to celebrate their love with the rest of the world, so they sent out invites on Instagram. The whole day was special, especially sharing it with their sons, who had the big job of ring bearers.
Sharing their union with their kids was heartwarming for Furnish and John, especially since their journey to becoming parents was not easy. It started in 2009 when they built a connection with a Ukrainian boy named Lev at an orphanage for children with HIV.
The couple wanted to help him as he came from a broken family, but the government did not allow because Lev was considered too old. However, the couple still talked to Lev and helped him.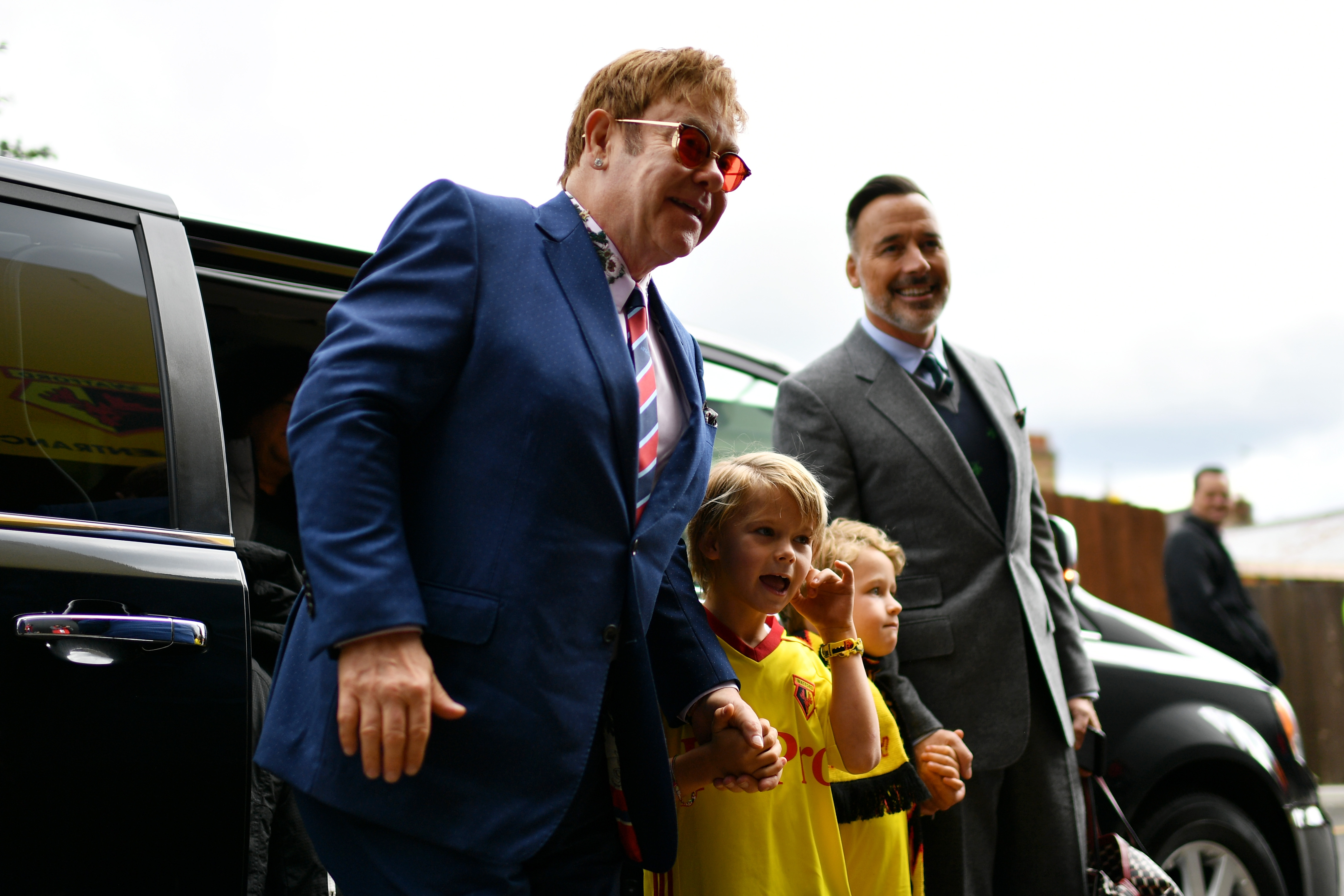 Sir Elton John and David Furnish with their sons Elijah and Zachary in England 2011 | Source: Getty Imagesin
The encounter with Lev made John realize that he could be a father. He confessed that he never thought he would have kids because he was too old. After that they welcomed their first son, Zachary, in 2010 via surrogate and Elijah in 2013.
Despite their busy lifestyle, the couple wanted to be hands-on with their children. "We don't want to put the raising of children into the hands of nannies and housekeepers," said Furnish. Becoming parents was the best decision for the couple, and moving forward, their main goal is to raise their sons to be happy and healthy.
John wrote a heartwarming letter to his sons, expressing how much they have changed his life. "Zachary and Elijah, you two are the greatest gifts I have ever been given. You have filled my heart with love and my life with purpose and meaning in ways I didn't think were possible," wrote the singer.
John and Furnish are happy with the beautiful family they have built. One thing they do not want their children to forget as they grow is the love and support they will always receive from their parents.
Read More: World News | Entertainment News | Celeb News
Anomama