As a child, supermodel Linda Evangelista had to navigate a strict set of rules set by her parents, Marisa and Tomaso Evangelista, which helped shape her fearless approach to fashion.
Marisa and her late husband Tomaso Evangelista are the proud parents of the renowned supermodel Linda Evangelista. Marisa has seen how much her daughter loves fashion and modeling, and she's been there every step of the way.
However, before the fashion model's remarkable achievements, Marisa and Tomaso nurtured her and their other children in a disciplined home environment.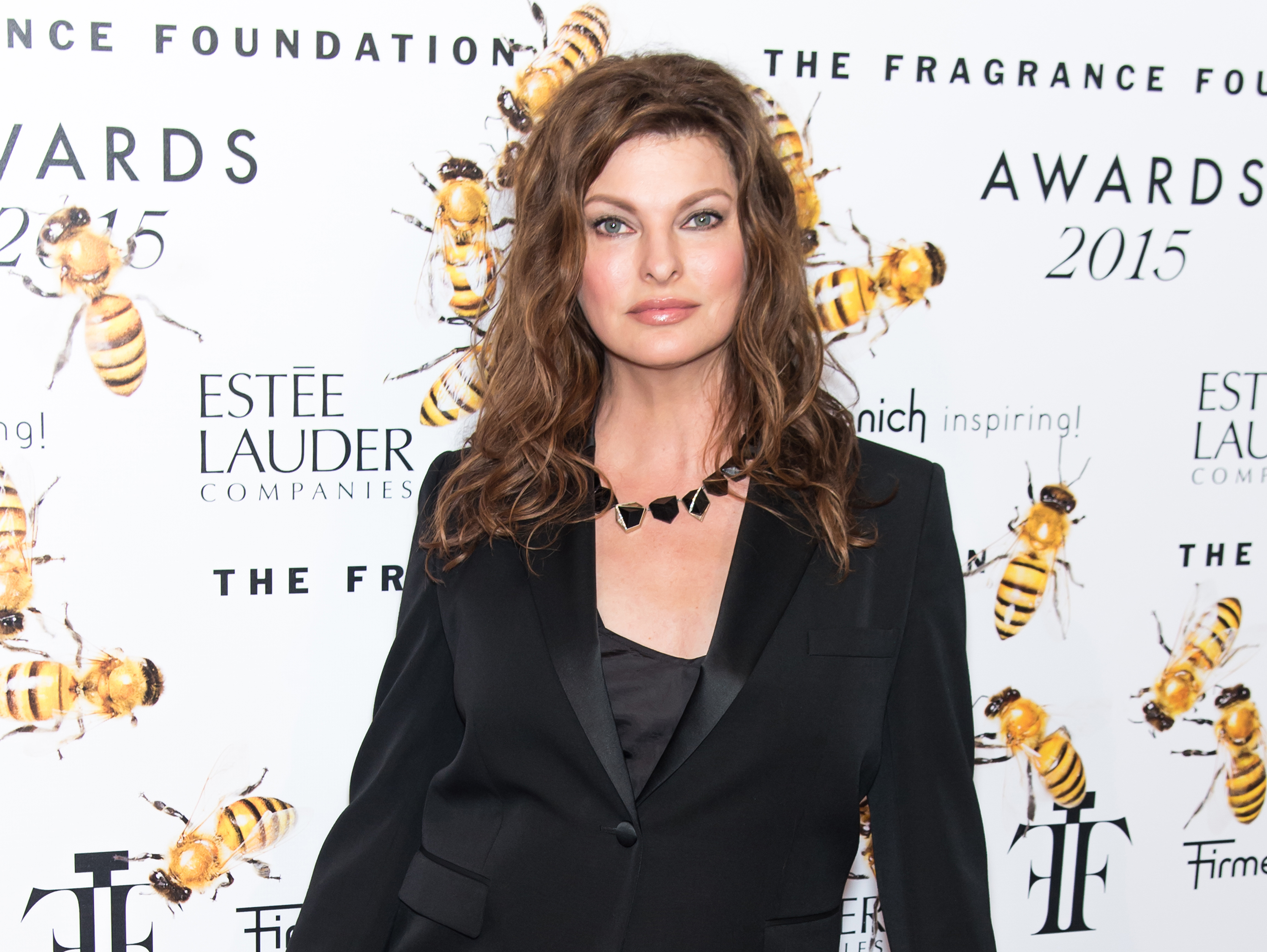 Linda Evangelista attends the 2015 Fragrance Foundation Awards at Alice Tully Hall at Lincoln Center on June 17, 2015, in New York City. | Source: Getty Images
Marisa and Tomaso Evangelista Upheld Strict Parenting
Marisa and Tomaso Evangelista are both of Italian heritage. The couple immigrated to Canada, where they raised their three children, Jim, Linda, and Danny, in St. Catharines, Ontario.
The couple exemplified hard work and dedication to their respective careers, gracefully navigating the responsibilities of parenthood. Marisa was a skilled bookkeeper, while Tomaso worked at the automotive company General Motors.
Despite their commitment to their careers, Marisa and Tomaso upheld a strict approach to raising their children. One of the rules they enforced was ensuring their kids were in bed by ten o'clock every evening.
Sometimes, the couple was lenient with their children, as they once allowed their then-16-year-old Linda to travel to Japan for a modeling job. Marisa appears to have a strong bond with her daughter, whom she once taught how to cook.
Linda developed a deep love for fashion from a young age, and she even cried to her mom about her desire to wear more clothes.
While their daughter was in Japan, Marisa later received a troubling call. Her daughter informed her mom that the modeling agency wanted to take explicit photos of her, to which she refused and left. Marisa's daughter recalled:
"I left and called my mother and she said, 'Get out now and get to the embassy.' So that's what I did, and they got me home."
Tomaso's Wife Supports Their Daughter's Love for Fashion
Marisa's children have each embarked on their own lives. However, despite the physical distance, she and Tomaso's kids kept their communication lines open with their parents, especially their mom.
Marisa had stayed in touch with Linda even though the model relocated to Manhattan's Chelsea neighborhood. Her daughter often put her on speakerphone while enjoying a meal, allowing them to stay close despite the distance.
The mother-daughter communication has remained strong in recent years. When they couldn't talk over the phone, Marisa often sent money to her daughter to help with her modeling auditions.
Tomaso's daughter developed a deep love for fashion from a young age, and she even cried to her mom about her desire to wear more clothes. Fortunately, Marisa empathized with her passion and wholeheartedly supported her.
Marisa's daughter emerged as a successful supermodel who has graced the catwalk and fashion magazines many times with equally stunning supermodels like Christy Turlington and Naomi Campbell. Additionally, their other colleagues in the industry are Cindy Crawford and Iman, the late rock icon David Bowie's widow.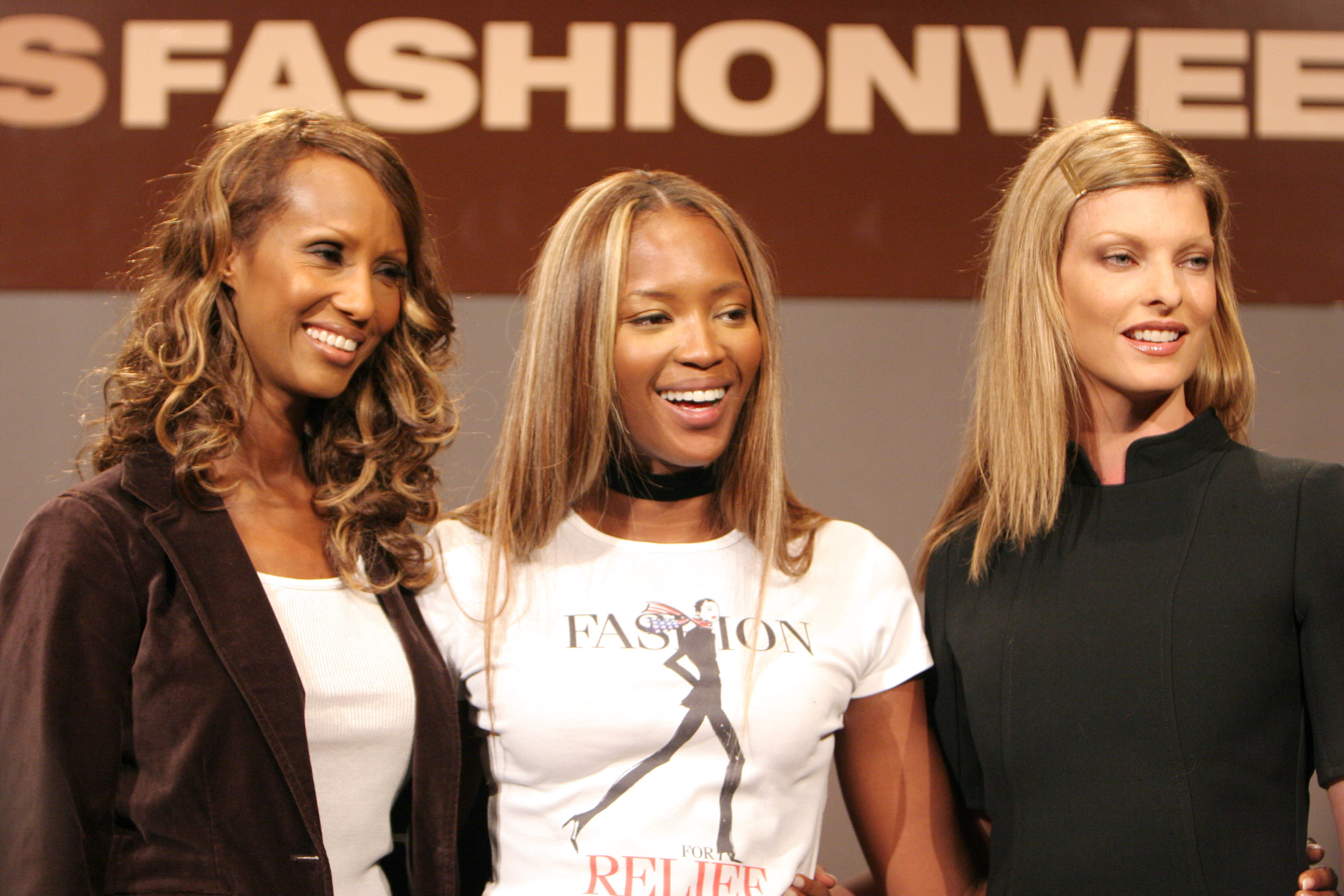 Iman, Naomi Campbell, and Linda Evangelista attend the Olympus Fashion Week Spring 2006 – Fashion For Relief Press Conference at Bryant Park in 2006 in New York City, New York. | Source: Getty Images
Marisa's Husband Died in 2014
Tomaso, Marisa's husband, retired from his three-decade-long career at General Motors in 1993. He passed away at age 73, on January 17, 2014, at Niagara Gardens Retirement Manor.
The exact cause of Tomaso's death was uncertain. It's also unclear if he divorced Marisa, as it was mentioned in his obituary that she was his "former spouse."
Tomaso shared four adorable grandchildren with Marisa, including Linda's son, Augustin James "Augie" Evangelista. The model shares her son with her ex-boyfriend, French businessman François-Henri Pinault, who is now married to actress Salma Hayek.
Read More: World News | Entertainment News | Celeb News
Anomama