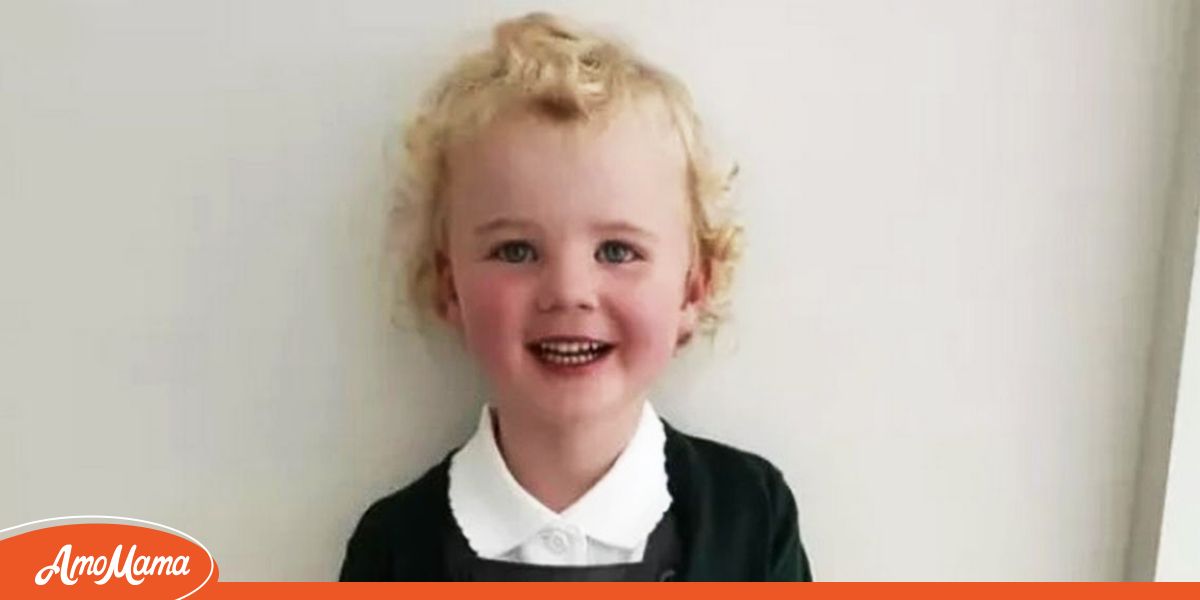 As her classmates prepared to enter the classroom on their first day of school, one little girl tragically passed away. Hours before she was due to begin school for the first time, her family was heartbroken by her loss.
Katie O'Leary-Hall and her wife, Sue, got terrible news from their doctor at their 20-week scan. However, the information didn't hamper the family's happiness once their sweet little daughter, Rose, was born.
The family was sent into turmoil earlier this week as they lost Rose. She had been gearing up to start school on September 5, but sadly never saw that day as she passed away on September 4.
Katie and Sue are now mourning the loss of their sweet little girl as their friends and family rally around them to try and make this harrowing time a little bit easier for the family. One of the key people doing this is Rose's former childminder, Amy.
What Happened to Rose?
Rose passed away on September 4 after undergoing an operation to repair a defect in her heart. Doctors told Sue and Katie when Rose was 20 weeks gestation that the little one had an interrupted aortic arch.
An interrupted aortic arch means that the aorta has not completely formed and affects one in every 50,000 people. Rose underwent many operations for her condition during her short life.
Rose's first surgeries took place soon after she was born, but doctors could not do what needed to be done because she was too small then. Rose had an operation called the Norwood procedure at three days old and then stayed in hospital for five weeks. Katie shared:
"We were hoping they would be able to do the operation and they would be able to turn her heart back to red blood and blue blood. We knew from her being six-months-old she would need another open heart surgery."
They tried the surgery again when Rose was ten months old and still unsuccessful. However, it seemed she was doing well without the surgery. That was until she had a stroke. Rose's parents knew she would need a third surgery, which would also be the last in the repair process.
Rose's final surgery was to be a biventricular repair. They had to wait until her ECG and MRI results looked good enough that she could have the surgery. However, in the months leading up to that, little Rose struggled more than ever. She even found walking around the corner to her childminder, Amy's house, challenging.
Katie and Sue, who also share an eight-year-old son, were hopeful about the surgery because it was meant to be better for Rose regarding how much oxygen reached her blood and her lungs, making it easier for her to do more things than a typical child would.
On August 15, Rose finally had the surgery, and doctors fitted a pacemaker nine days later. Katie said everything looked like it was going well and that although she did not speak much, she did say hello to Katie.
Looking back, Katie and the doctors know where it all went wrong. Rose seemingly contracted a rare infection of the inner heart lining called endocarditis. Rose was rushed to surgery between 3 a.m. and 5 a.m. Hospital officials called Katie and Sue to the hospital to be with their daughter.
Rose lost approximately half her blood volume but was stabilised but suffered another bleed the following night. Two days after that, Katie returned to the hospital because a nurse told her Rose had "crashed."
Chest compressions were not working on little Rose and they had to open her heart again. As they tried to save her, Rose was not getting enough oxygen to her brain. Eventually, they had to turn the machines off.
What Did Rose's Loved Ones Say?
Katie called her daughter a "firecracker," saying the little girl did everything at 100 percent. Rose was well-known in her community, often talking to people, with her mothers saying she was not a shy child.
Amy, Rose's childminder, set up a GoFundMe page to assist Sue and Katie in covering the costs of arranging the little girl's funeral, as all their previous funds had gone toward their daughter's medical expenses. On the page, Katie and Sue released a statement which read:
"I have no words to describe the depth of the pain we feel on the day she should have started school. Rose was so full of love and life."
At the time of posting, the fundraiser has amassed over £8000, surpassing the £4000 target. Katie and Sue have expressed their heartfelt thanks to everyone who donated and has been there for them during this harrowing time. Rest in peace, little Rose.
Another mother also experienced immense pain when she gave birth to a stillborn child. Soon after, her husband did something horrifying. You can read the full story here.
Read More: World News | Entertainment News | Celeb News
Anomama