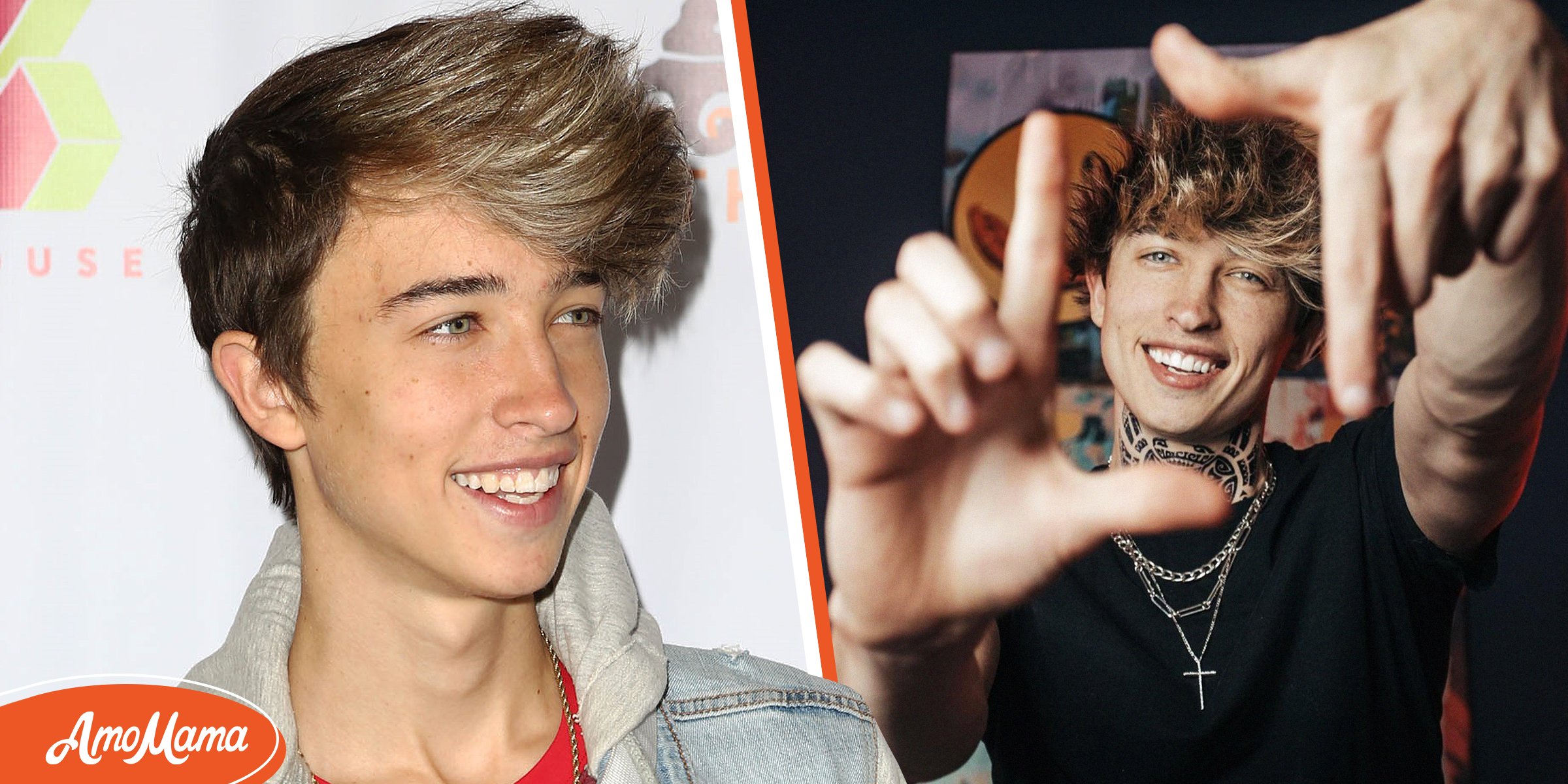 Maverick Baker and his brother Cash have made a name for themselves as TikTok stars with a joint following of millions; not only are they popular on social media, but they also launched a music career.
Born and raised in Henryetta, Oklahoma, Cash, and Maverick Baker have become the next wave of social media sensations. Their joint TikTok account had almost 10 million followers at the time of publication; Cash's account had over 14 million followers, and Maverick's over 12 million. Their content varied from short-video comedy skits, lip-syncing clips, and dancing.
The siblings released their hit single "The Way You Move" and scheduled a tour across America; their brand included merchandise, selling plushies of themselves. Their success as digital influencers and musicians with a sizeable following led to them penning a deal with management company Shots Studios.
Facts about Maverick Baker
Despite appearing the same age and commonly confused as twins, Maverick is the older brother in the successful duo, two years older than Cash. Mavericks' videos often amassed hundreds of thousands of views, sometimes millions. He posted reaction videos, pranks, and singing videos.
In 2018, they released "The Way You Move," and since it was released, it has garnered millions of views on YouTube and thousands of likes. With the popularity of their music, Maverick and Cash toured America from June until August 2020, with their tour stopping at 18 cities across the country.
Maverick and his brother were not the only internet sensations in their family; their sister, Lani Lynn, had almost 5 million followers on TikTok and was signed to a modeling agency. She is also an actress and appeared on the TV show "Deal or No Deal."
Fans of the TikTok star began to suspect that he was dating fellow TikToker, Cailee Kennedy. Cailee was not a stranger to the social media platform either and had over 300,000 followers.
The Brothers Signed with Shots Studios
Shots Studios welcomed Maverick and Cash with open arms to the media managing company. The company's CEO, John Shahidi, who co-founded the company with his brother Sam, accredited Maverick and Cash's success to their " humor, creativity, and drive." He said:
"I enjoy having creative meetings with both the brothers. They are not only creative but also come from a great family."
According to John, working with Maverick and Cash was exciting and inspiring; the brothers reminded John of his brother and himself. Shots Studio managed Maverick and Cash and helped them widen their audience across different platforms, including YouTube, where the brothers had a joint YouTube channel with over 1 million subscribers.
The company also had plans to help the boys develop their music careers and start a podcast. Shots Studios also signed comedian and singer Lele Pons and wanted to grow Maverick and Cash's brand the same way they grew Lele's. She penned a deal with Spotify for her reality-show podcast and wasn't their only other talent.
The LA-based company also managed other creators such as Juanpa Zurita, Rudy Mancuso, Anwar Jibawi, Awkward Puppets, Delaney Glazer, and Hannah Stocking. Welcoming Maverick and his brother to the company meant Shots Studios's channels on TikTok would have a combined following of 55 million.
Maverick's Reaction to His Brother's Wedding
In June, Maverick celebrated Cash's wedding with Instagram posts of the brothers on the big day. The first picture was of the brothers and a friend getting dressed, and the second was of Cash and his wife, Kate Marie, walking down the alter hand-in-hand. Maverick wrote in his caption:
"(I) wish you two amazing people (an) amazing marriage, and I'm glad to call you my family."
Maverick continued to sing Kate's praises, sharing that no one was better suited for his brother than her. Kate had over 100,00 followers on Instagram and described herself as a "video creator" in her bio. She also shared pictures of Cash and herself on the big day, including a post showing them getting down on the dance floor.
In May, Maverick, Cash, Kate, and Paige Mackenzie posed for what Maverick called "family pictures," he told fans to comment on which group picture was their favorite as each featured them in different positions smiling into the camera. The post received almost 200 comments, with fans sharing their opinions.
Family Moments
In July, Maverick's girlfriend surprised him while he was on tour; the couple had not seen each other, and he shared a video of her appearing on his tour bus when he walked in. The text in the video read, "I haven't seen my GF since I left on tour," and a short clip shows the couple embracing. The video was preceded with a picture of them in Time Square.
Maverick's girlfriend, who went by J-belle Kimber on her social media, shared the same picture on her Instagram page, which had 13 thousand followers at the time of publication, and wrote in the caption:
"Time square can't shine as bright as you."
J-belle competed in beauty Pageants and often shared pictures of herself dressed in gowns. And when Maverick was not with his girlfriend, he was with family: his page included videos and photos of his siblings, and in 2020, he dedicated a post to his father in honor of his birthday.
Maverick shared a photo of his father and his siblings when they were younger, gathered in their father's lap and smiling into the camera. The second image was of only him and his father in the outdoors, and he wrote, "Wow, happy 50th, dad."
Maverick and Cash Baker are among many young content creators taking over social media; like Dixie D'Amelio, the Baker brothers used their following and social media presence to make a name for themselves.
Read More: World News | Entertainment News | Celeb News
Anomama