Naomi Osaka gave birth to her first child a few days ago.
Osaka shared photos of her little princess and hinted at going back to work.
The father of Osaka's child, YBN Cordae, revealed their newborn's name.
Naomi Osaka welcomed her first child a few days ago. A source revealed that Osaka and her rapper boyfriend, YBN Cordae are now parents to a baby girl.
Osaka and Cordae revealed that they were expecting in January via Instagram. On June 2, 2023, Osaka also posted a series of pictures from her princess-themed baby shower.
On July 13, 2023, the four-time Grand Slams single champion posted a couple of pictures on her Instagram that showcased her pregnancy journey.
One of the pictures was the first photo of her daughter but with her head out of frame. She captioned the post, "Well that was a cool little intermission. Now back to your regularly scheduled program 🎾✌🏾💕."
Other photos on the post were of Osaka showing off her bump, her in a hospital bed, and a picture of a pink-themed picnic with balloons written mom in the background.
Osaka revealed several things during her pregnancy journey. She confessed that she expected to have lots of cravings, but she ended up not craving anything out of the usual.
Osaka also said she was looking forward to being the best version of herself for her daughter. "Obviously, I've never been a mother before, so I'm taking it day-by-day and just trying to be someone that my son or daughter will be proud of," she noted.
As for her career, Osaka said she was only taking a pause when she announced that she was pregnant with her first child. She later noted that 2023 would be a year of lessons for her but that in 2024 she hoped to be back at the Australian Open.
Now that her baby girl has been born, Osaka already hinted in her captions on Instagram that she is now on a regular timeline, which includes getting back to playing tennis.
The mom of one had previously said she was looking forward to playing at tournaments as her daughter cheers her on from the stands. Osaka said having her child at these events and knowing she is watching her will serve as additional motivation.
The professional tennis player had also said while she was still pregnant that she was glad to have a great support system that eased her pregnancy.
Osaka said Cordae dropped everything in 2020 to quarantine with her at the US Open after she Facetimed him and told the rapper that she was feeling sad and lonely.
Osaka said she had several mothers in her circle who were all in different stages of motherhood. She added that these moms have shared recommendations and tips with her throughout her pregnancy.
After Osaka gave birth to her daughter in Los Angeles, a source disclosed that mother and daughter were doing well.
At this point, Osaka's daughter's name was still unknown. However, before Osaka gave birth, she had revealed that she and Cordae were leaning towards giving their baby a unique name instead of a traditional one.
What Is the Name of Naomi Osaka's Newborn Daughter?
Cordae announced the name of his daughter with Osaka. The 25-year-old made the announcement while performing at Canada's Calgary Stampede on the second weekend of July 2023. He told the audience:
"My daughter Shai was just born a couple days ago, so I dedicate this performance to my baby girl Shai. Love you, I'm going back home."
Cordae and Osaka were romantically linked in 2019. They had their first date in 2019 when they attended the Los Angeles Clippers game together. In 2021, in a GQ video, Cordae confessed that their first kiss was in Indian Wells, California.
The 25-year-old and her boyfriend support each other. The rapper said tennis isn't his sport, but he is often spotted on the stand at tournaments cheering on Osaka.
The pair also attended the Met Gala together in 2021. Osaka once called Cordae a "star" and "light" as she congratulated him on releasing his first album, "From a Birds Eye View."
Who Is the Father of Naomi Osaka's Child?
The father of Osaka's child is a Grammy-nominated rapper. He has worked with Young Thug and H.E.R. His first album, "The Lost Boy," was released in 2019. When Cordae released his second album, Osaka said he put love and dedication into making it, which was inspiring to her.
In October 2022, Cordae wrapped his first headline tour in Europe. He appreciated his fans and said he had more music in store that he would release soon.
Aside from his Grammy nomination, Cordae won an Emmy for his musical contribution to "We The People," an animated TV series that Barack Obama, and Mitchelle Obama were its executive producers.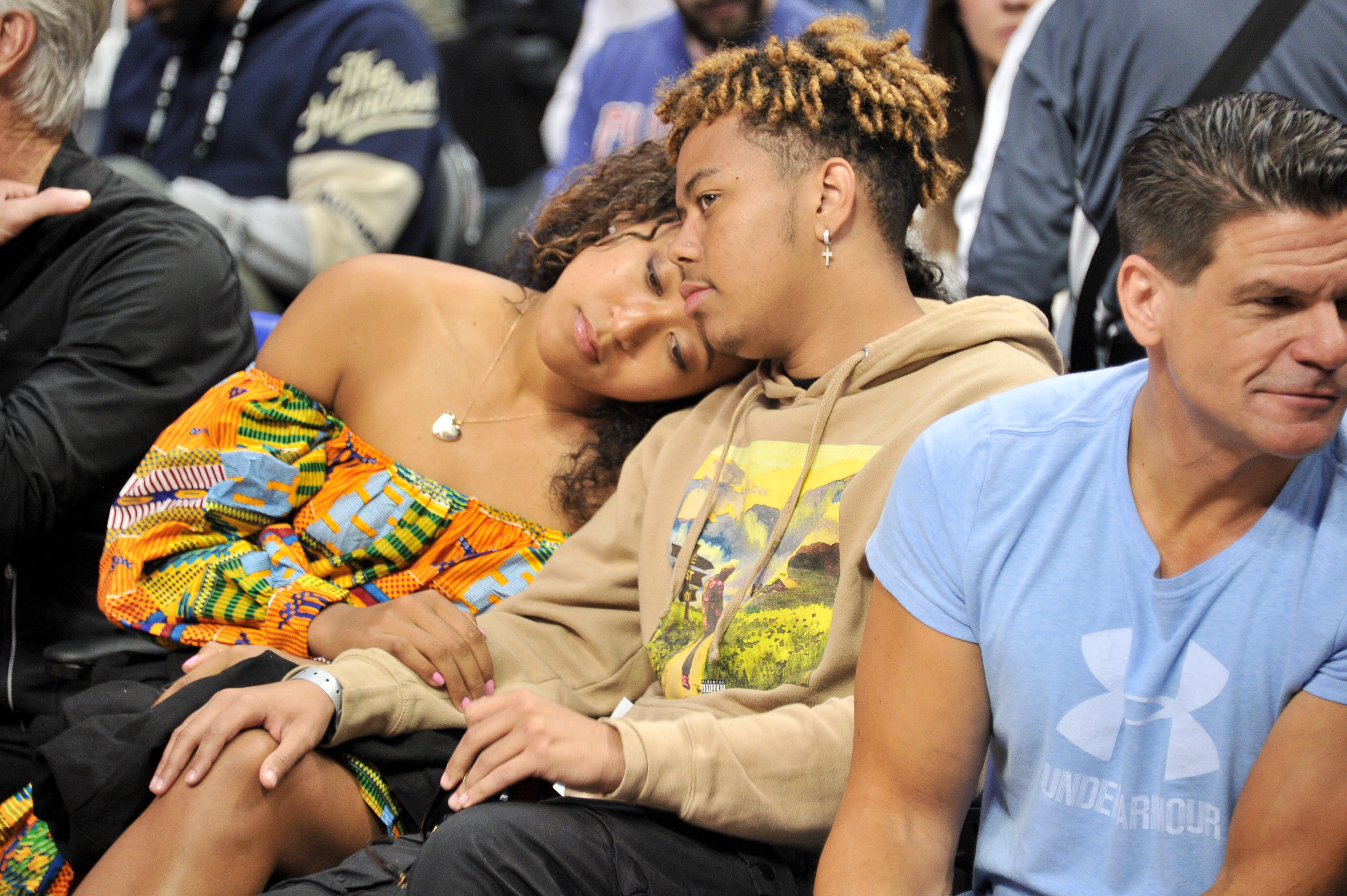 Naomi Osaka and YBN Cordae in Los Angeles, California on December 01, 2019 | Source: Getty Images
The Obamas sent Cordae a congratulatory letter that said they were proud of the work he did in the TV series. "Thank you for your hard work, it means a lot to us. We hope we can continue to find ways to work together," the Obamas added.
Cordae is into fashion. The rapper has been seen in designer shows in the past. When he and Osaka attended the Met Gala in 2021, he wore a custom Coach for the occasion. Cordae applauded Coach for creating an outfit that he felt really great in.
Cordae is also a caring and supportive man. Osaka has been open about her struggles with mental health and how overwhelmed she feels sometimes.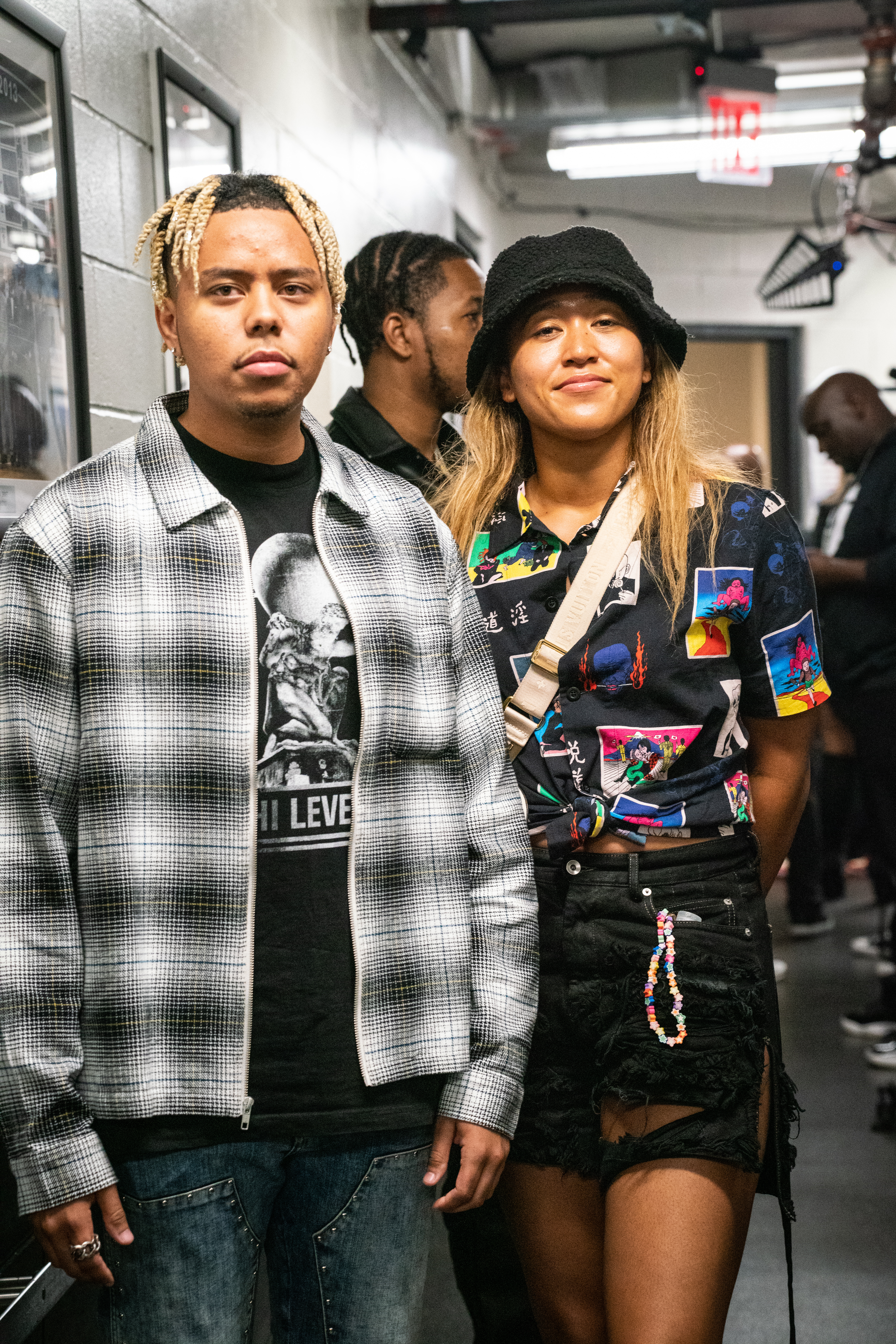 YBN Cordae and Naomi Osaka in New York City on May 28, 2022 | Source: Getty Images
Osaka said Cordae dropped everything in 2020 to quarantine with her at the US Open after she Facetimed him and told the rapper that she was feeling sad and lonely.
Cordae didn't tell Osaka he was on his way; he just booked a plane, quarantined himself in a hotel for a couple of days, and then went to support her.
Cordae also revealed that he enjoys Osaka's cooking. He said he enjoys eating Osaka's fried chicken, mac and cheese, and homemade Red Lobster biscuits.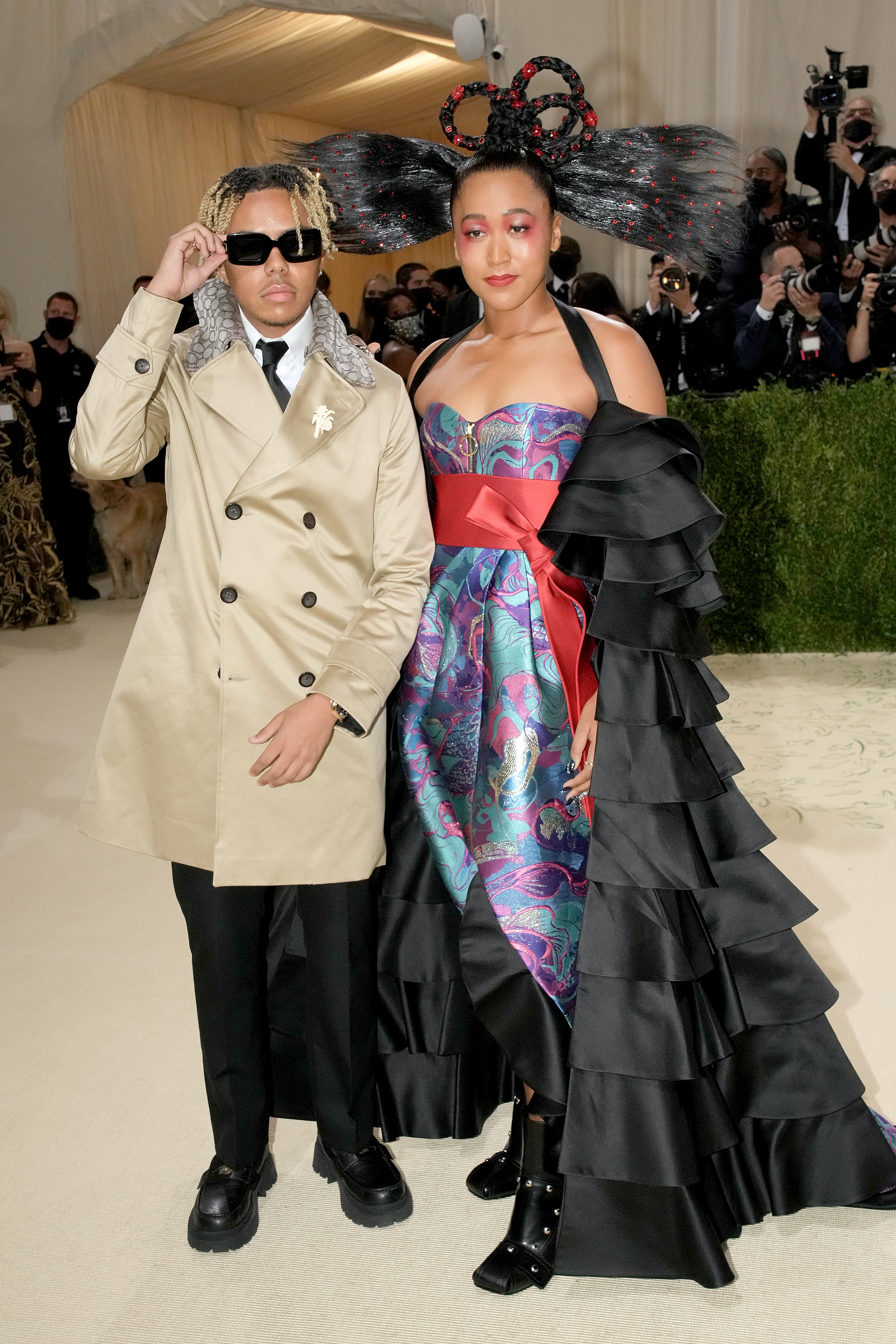 YBN Cordae and Naomi Osaka in New York City on September 13, 2021 | Source: Getty Images
Osaka and her boyfriend also take cute pictures together that they share on social media. The two are often photographed at matches. One of their gorgeous pictures taken in December 2021 shows them watching Phoenix Suns play against the Los Angeles Lakers.
The couple also take cute mirror selfies, with some of them taken while they're at the gym and others in hotels. As much as they take and share beautiful pictures, Cordae said that the two love to keep their relationship private.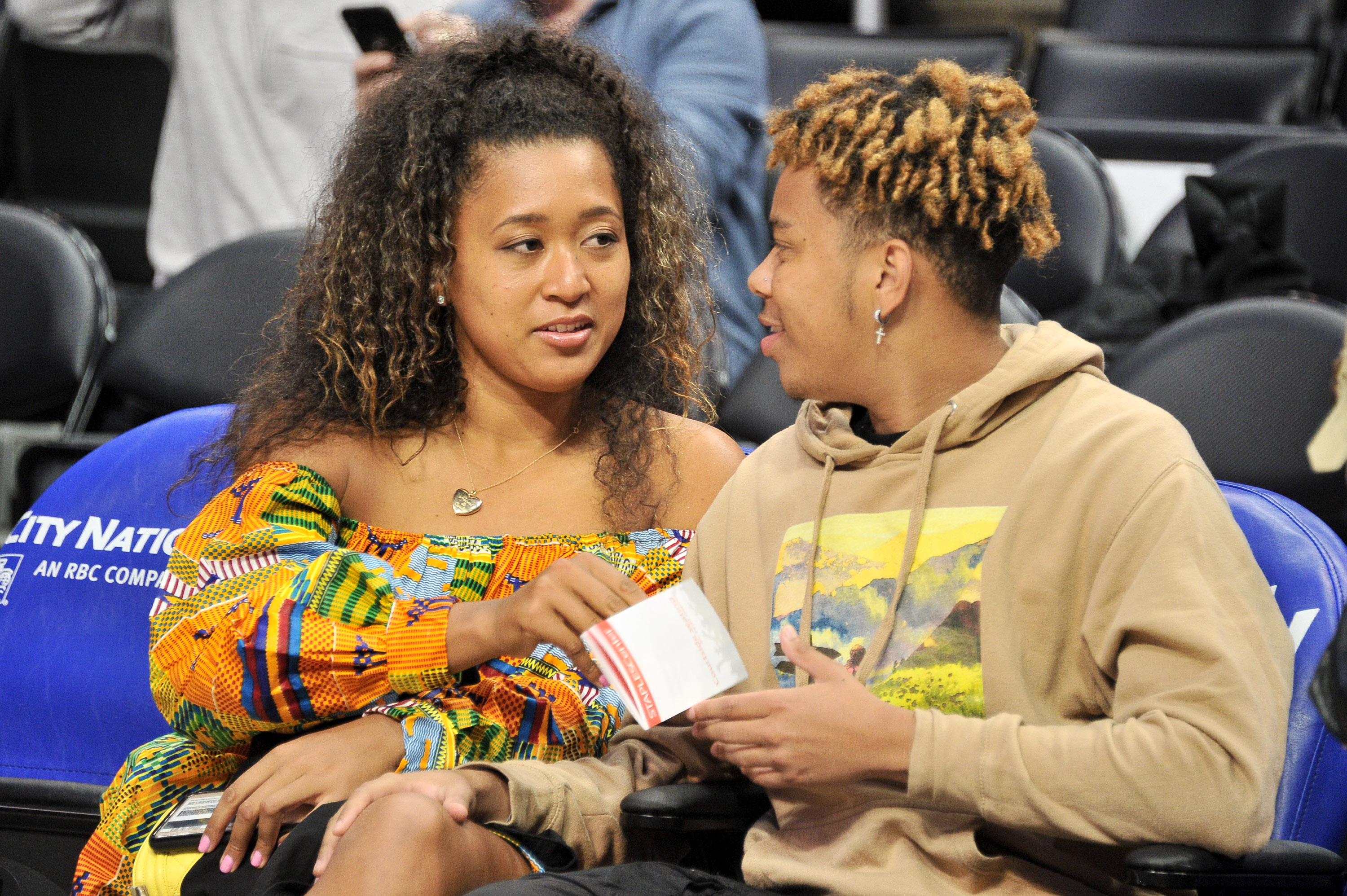 Naomi Osaka and YBN Cordae in Los Angeles, California on December 01, 2019 | Source: Getty Images
Cordae and Osaka are a beautiful young love. They choose to move reclusively with their relationship by not sharing intimate moments as they believe a relationship is a really sacred thing.
Read More: World News | Entertainment News | Celeb News
Anomama