Raymond Burr's life of fairytales, he had a talent for storytelling.

Burr was "almost caught" and exposed for his secret.

He and his real-life partner lived a private life for decades.
TV star Raymond Burr was known not only for his extensive experience in show business but for his eye-brow-raising history of the women he was supposedly involved with and a child who allegedly died.
Actor Raymond Burr was best known for playing the iconic role of defense attorney Perry Mason in the mystery drama series, "Perry Mason" which ran from 1957 to 1966.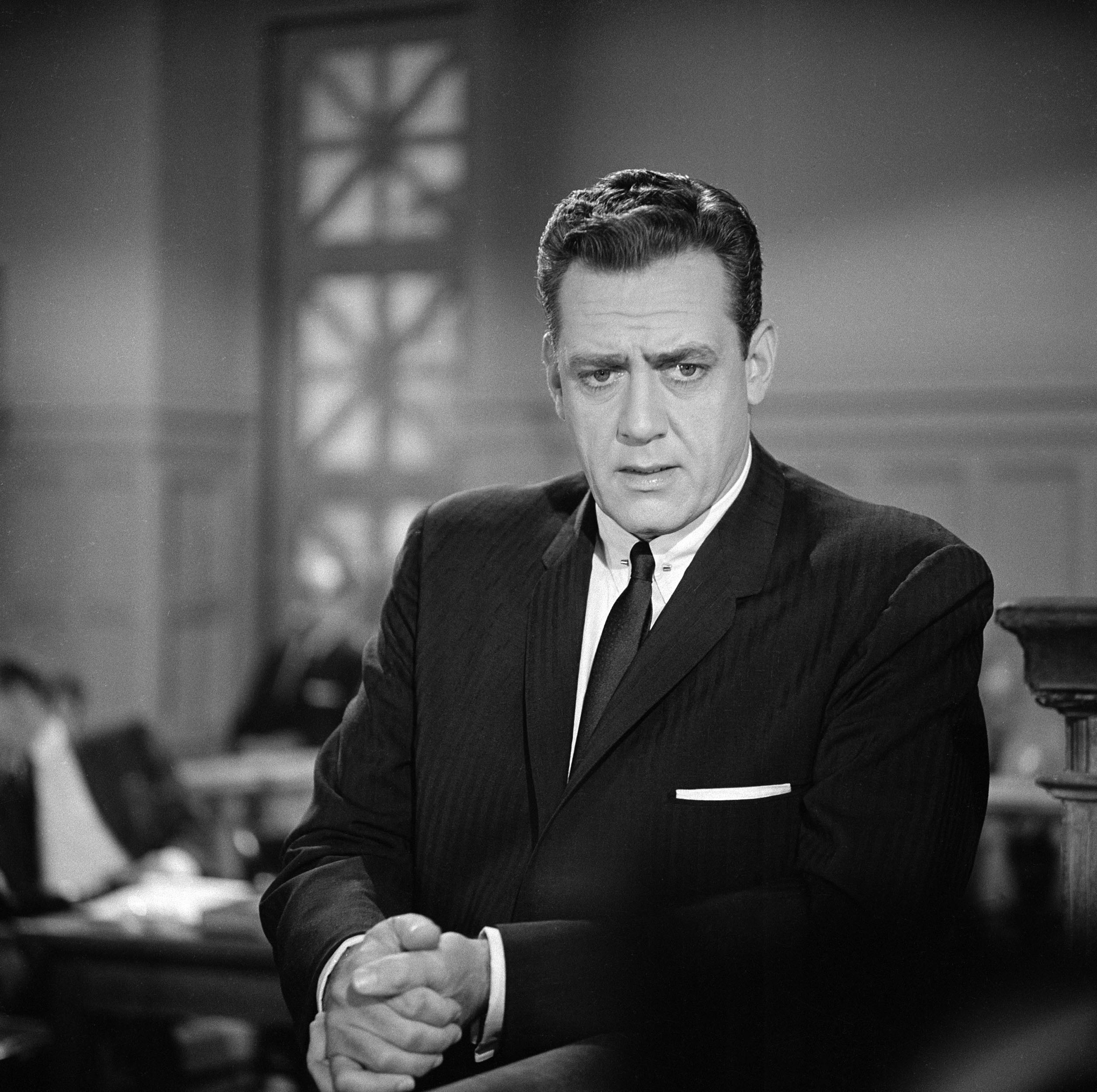 Actor Raymond Burr as Perry Mason in the mystery drama series, "Perry Mason" on September 21, 1961 ┃Source: Getty Images
Though Burr was a successful Hollywood star, he tainted his image by making up stories about his personal life at the peak of his career.
The "Rear Window" star lived a lie that could have had repercussions on his career, and he feared that he would be exposed as a gay man involved with a male lover. As a means to prevent his big secret from coming to light, Burr started inventing stories about his past.
He claimed that he had been married to two women who never even existed and that he had a son who died. In addition, he suggested that he had a sexual relationship with some of Hollywood's leading women, such as actress Natalie Wood. She laughed off the idea when asked about her relations with him.
Burr mentioned different recollections of his alleged past life during interviews, creating more intrigue for journalists and the general public.
Per the Daily Mail, the Canadian native met his one and only wife, Isabella Ward, in 1943. The pair co-starred in Burr's first Playhouse production, "Quiet Wedding." After that, the couple wed on January 10, 1948.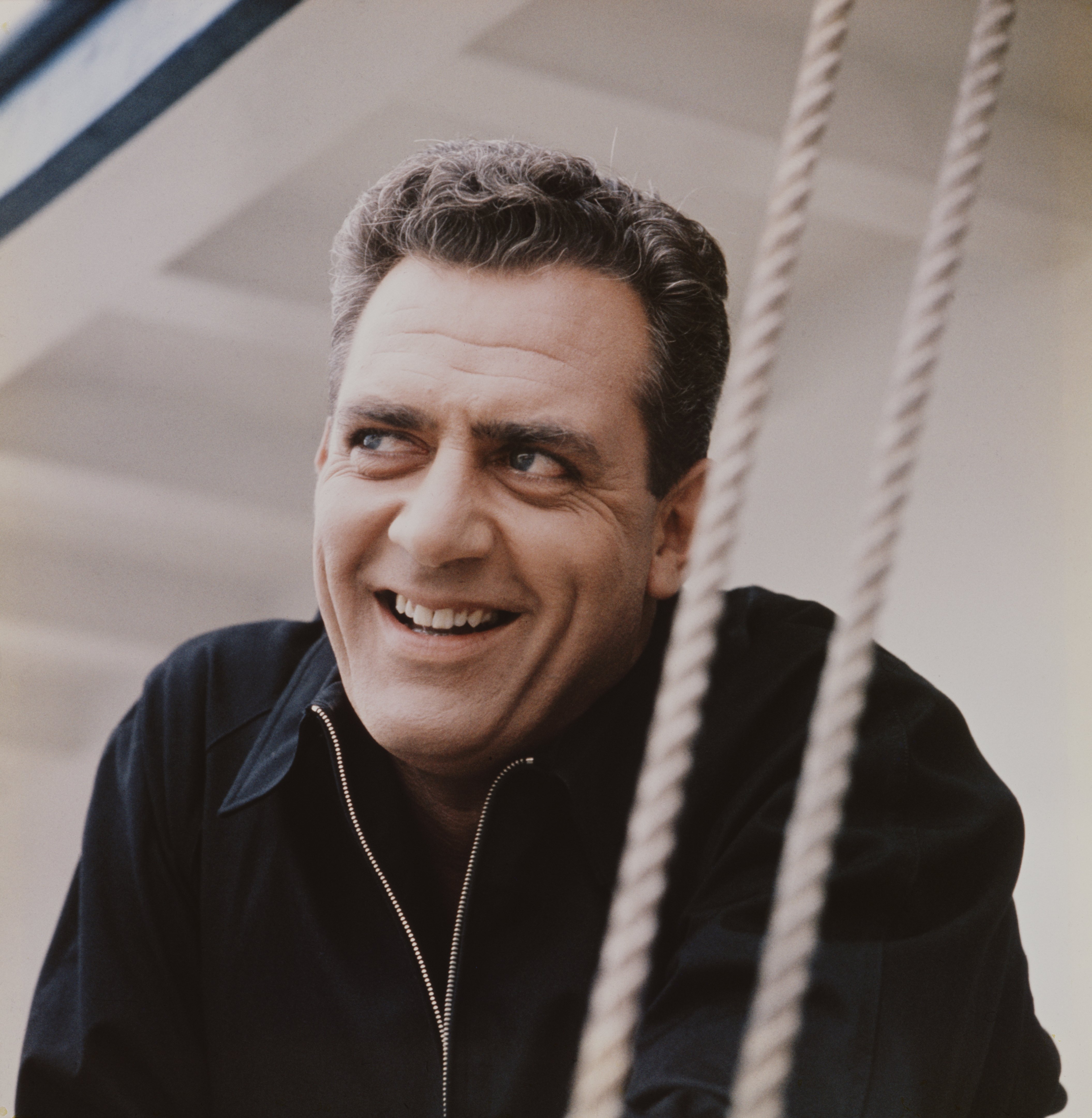 Raymond Burr pictured smiling in a black jacket on January 1, 1962┃Source: Getty Images
However, Ward and Burr's marriage hit rock bottom months after getting married, leading to their divorce in 1952. Both parties never remarried after that, and the actress later remarked:
"Some people are just not marrying people – and I think I'm one of them."
Meanwhile, Burr later insisted that she was not his first spouse and that he had been married to a Scottish actress named Annette Sutherland, whom he allegedly met while on tour in the early 1940s.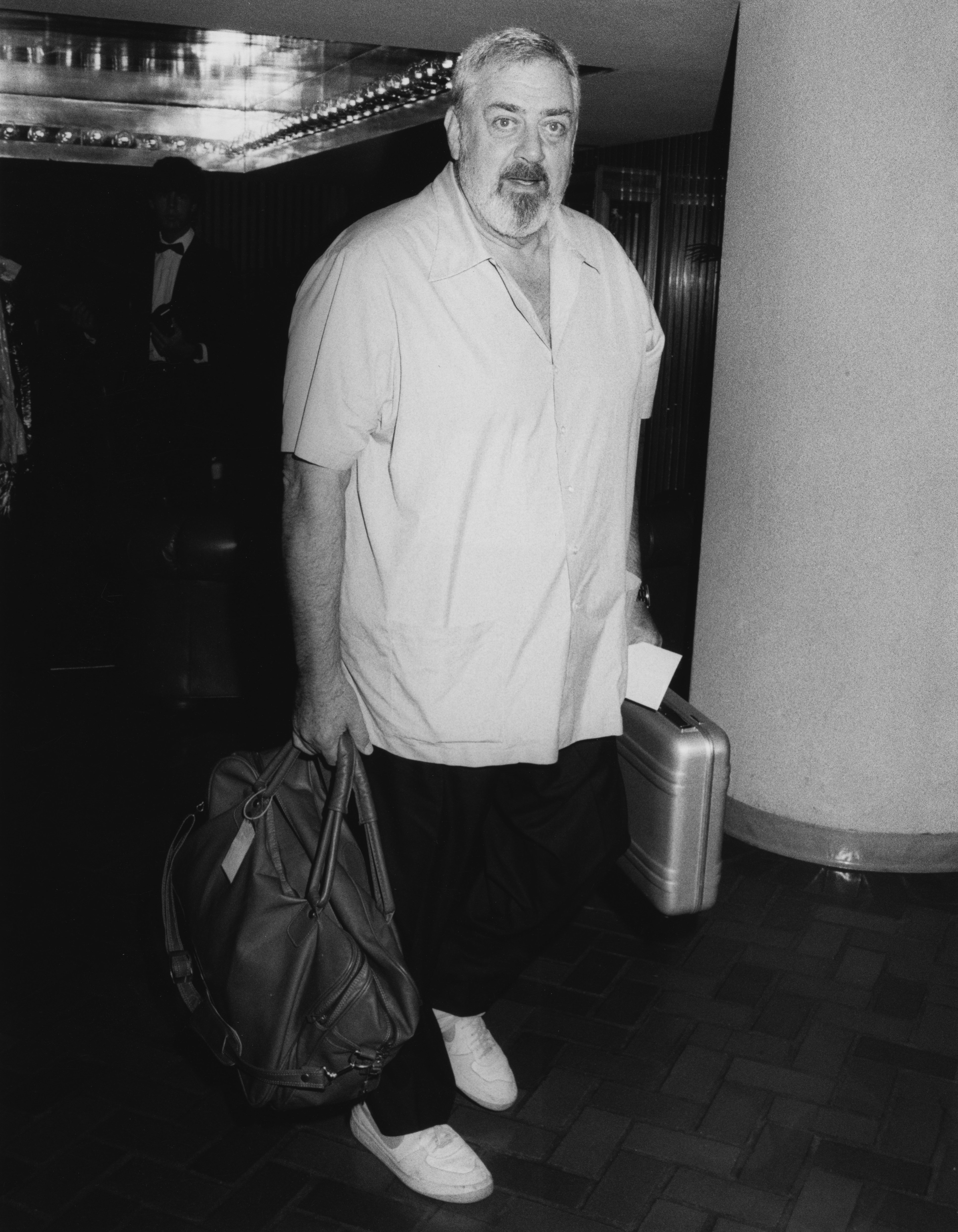 Raymond Burr attends rehearsals for the 37th Annual Primetime Emmy Awards at Pasadena Civic Auditorium on September 21, 1985 in Pasadena, California ┃Source: Getty Images
The TV star also claimed that Sutherland died in June 1943 in a plane crash. Interestingly, there were no records of anyone named "Annette Sutherland" on the said flight.
Burr even went as far as claiming that he had a deceased son named Michael Evan Burr, born in 1943, shortly before Sutherland's fatal plane accident. He further stated that Michael tragically died when he was ten years old in 1953 following his battle with leukemia.
Again, no relative of the Burr family ever met Michael or Sutherland. Even Ward stated that she had no idea that such people existed, and when speaking about her ex's alleged son, she said:
"No, I never met him. Because there was no son."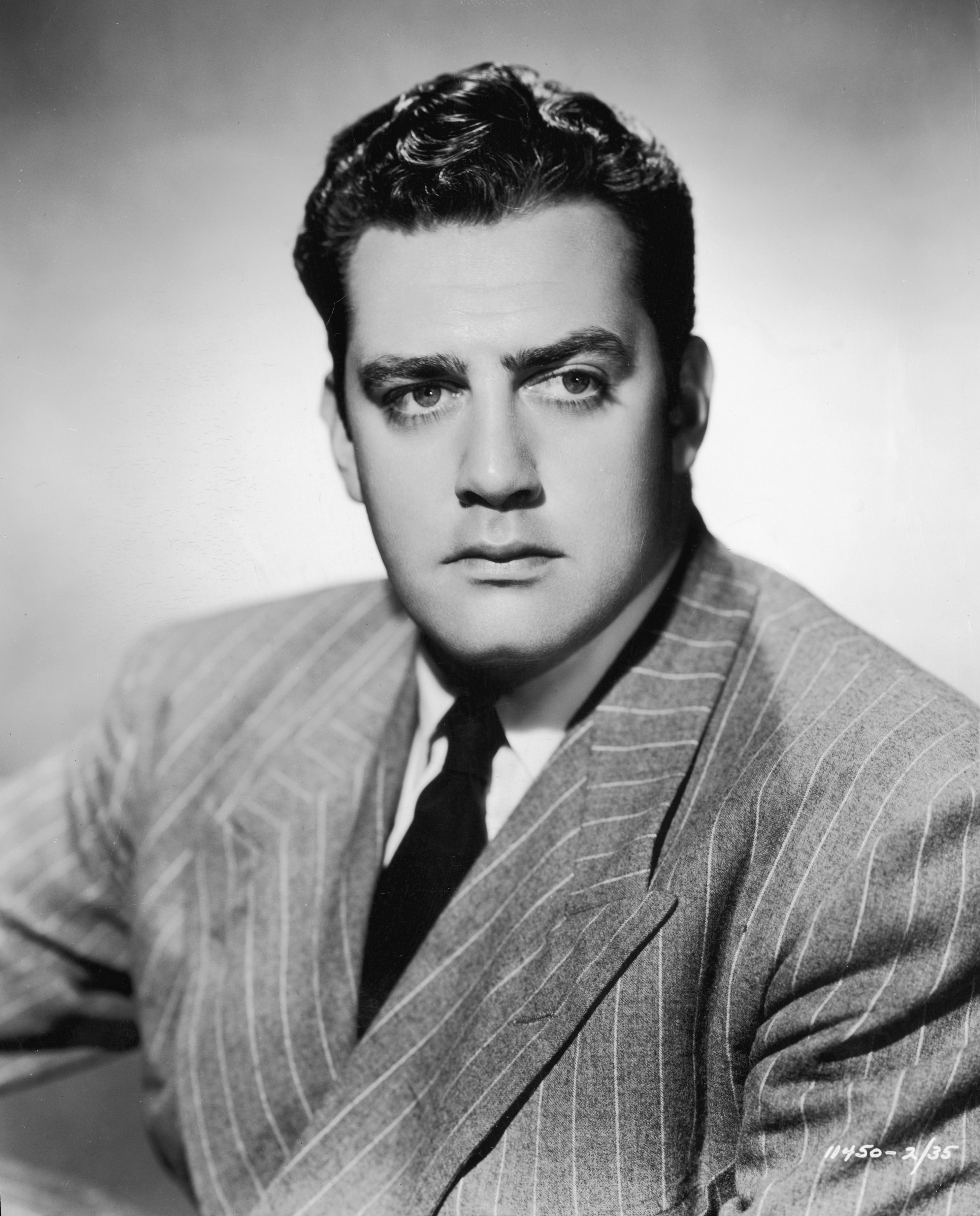 Raymond Burr photographed wearing a pinstriped suit in a promotional headshot for the movie, "Bride of Vengeance" on January 1, 1948 ┃Source: Getty Images
When asked about Sutherland, Ward said that she was the first wife and that she would have known if there ever was one before she got in the picture:
"I was Ray's first wife. If there had been a wife before me, he would have told me."
In 1959, seven years after her divorce from Burr, he claimed that he was married to a woman named Laura Andrina Morgan between 1955 and 1953. She died from cancer just before their planned honeymoon in the Bahamas. Again, those who knew Burr never met Morgan, and there was no trace of her.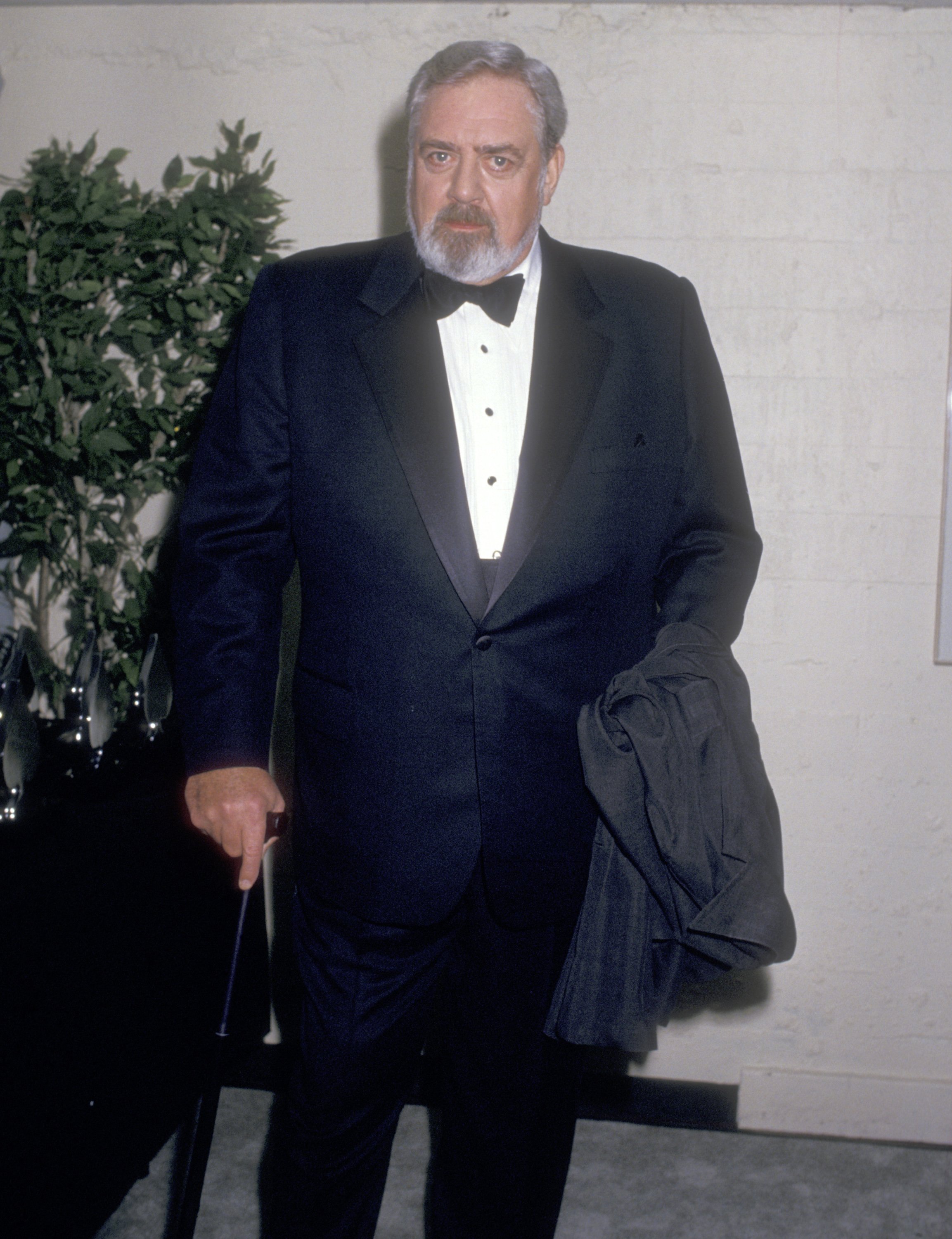 Raymond Burr attends the 8th Annual National CableACE Awards on January 20, 1987 at Wiltern Theatre in Los Angeles, California ┃Source: Getty Images
In May 1986, Burr told People about another supposed relationship with an unidentified woman he sincerely loved. So much so that whenever he traveled, he would bring back a souvenir for her and knew her taste, what she would look good in, and "her size."
He bought her many gifts from his trips because he "loved her very much." She returned the favor by having 12 pairs of socks tailored for him for the holidays, but she got two things wrong, and he was left disappointed.
The woman had the socks made in the "green" color Burr disliked the most, "and they were all the wrong size." He was left devastated by that thoughtless gesture and said:
"You find out how little you mean to someone."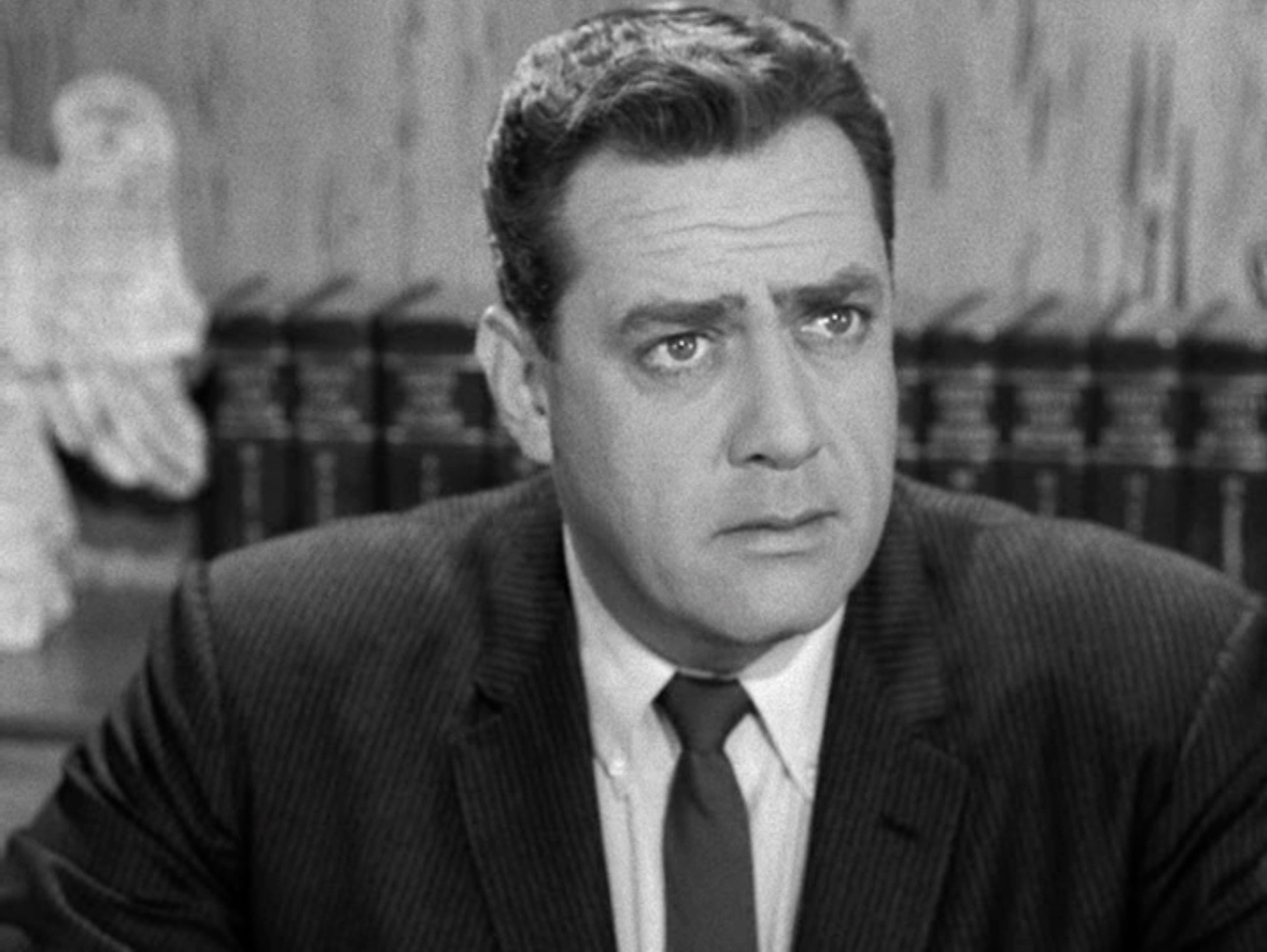 Raymond Burr starring as Perry Mason in the TV show "Perry Mason" on January 7, 1961 ┃Source: Getty Images
Per The Globe and Mail, television critic Michael Seth Starr revealed that Burr fabricated most of his history and that his first biographer, Ona Hill, took whatever he said at face value. But fifteen years after his death, Starr unraveled all that Burr claimed to be in a book called, "Hiding in Plain Sight: The Secret Life of Raymond Burr."
Starr suggested that Hill helped Burr paint a picture of his saddening past to gain "sympathy" from the masses, "to cover up" the fact that he was a gay man, and that he wanted "pity" from others.
Burr's career could have ended if people had known about his sexuality in those days. It turns out that he was in a 33-year relationship with his partner, former actor Robert Benevides.
Moreover, the lies he told continued to make the news over and over until he eventually grew tired of being asked about them, saying he preferred not to discuss such.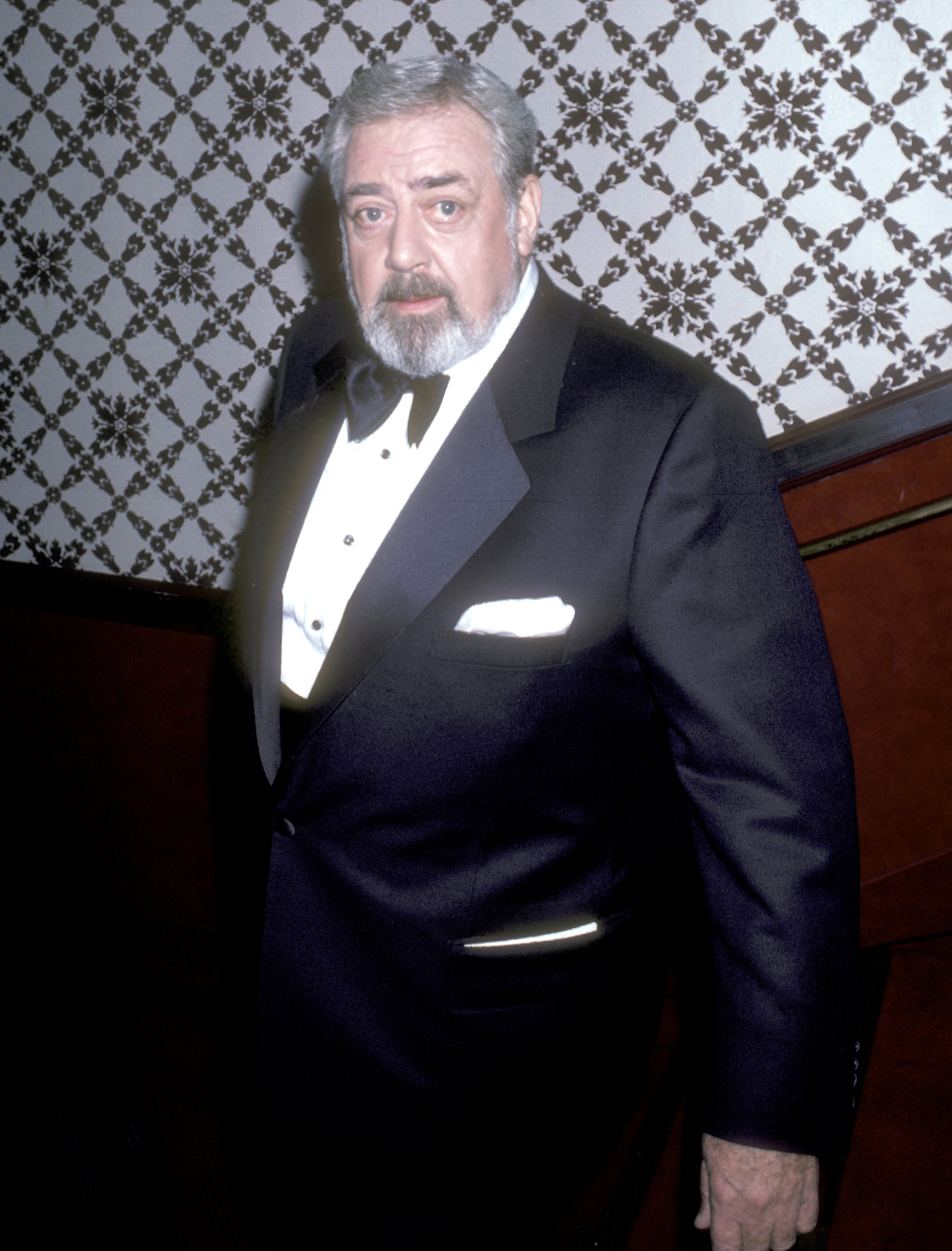 Raymond Burr attends the 13th Annual International Emmy Awards at the Sheraton Centre Hotel on November 25, 1985 in New York City ┃Source: Getty Images
Burr Risked Being Exposed
Seeing that he was homosexual from the onset, he risked being exposed. Burr befriended actor Paul Picerni, whom he often invited to his dressing room to play cribbage.
Although he did not make it evident that he had an agenda, Picerni, a straight man, noticed something about Burr. He penned in his autobiography that the Emmy Award winner could not keep his eyes off of him:
"When I took a look up from my cards, I saw him staring at me with his big blue eyes. And with this strange expression on his face."
Picerni said at that moment; he realized that Burr had not been forthcoming about his sexuality, adding he lied to him about having a "wife and two little kids in London when in fact, he was gay, and he was making a move on me!"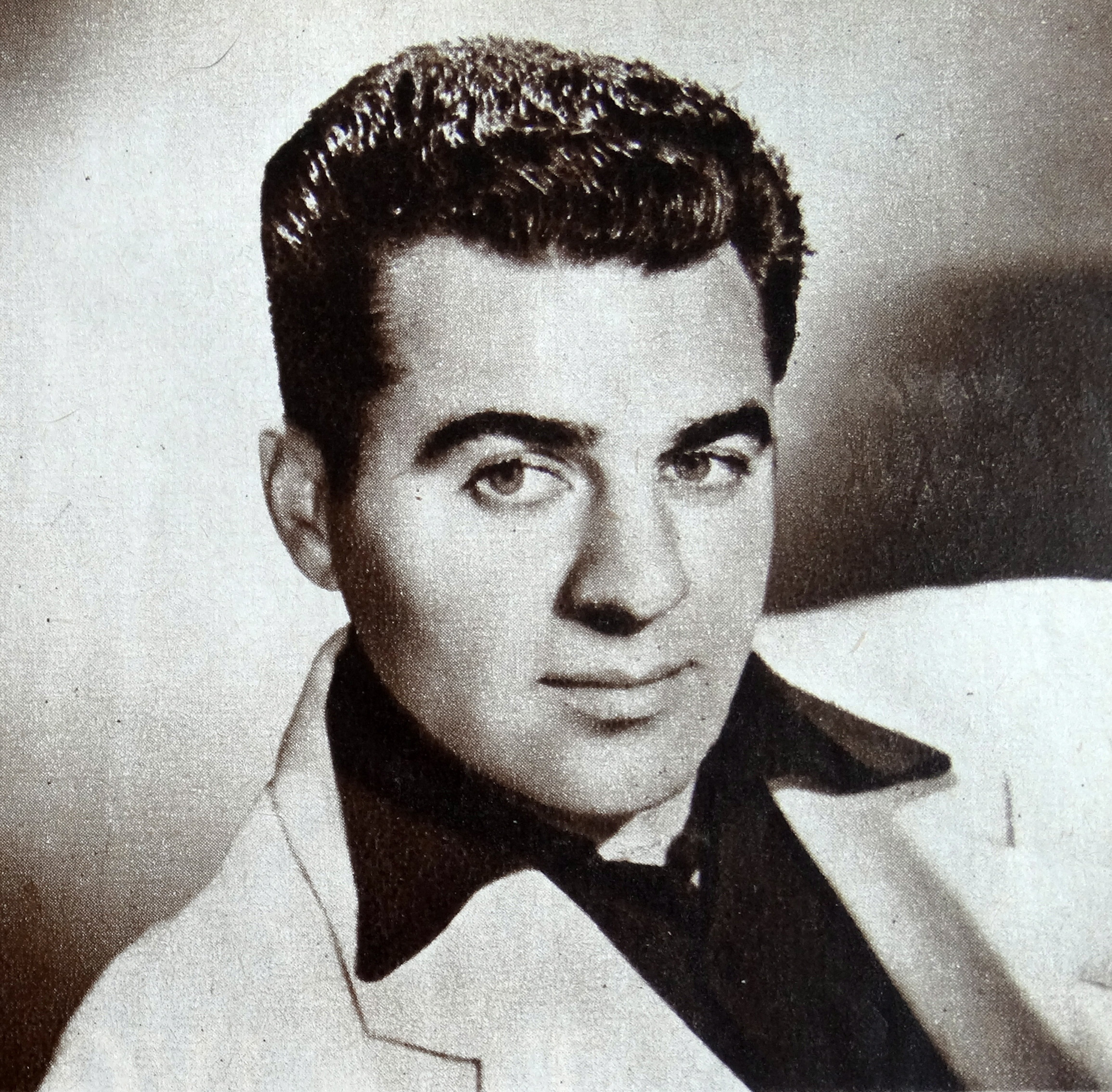 A headshot of actor Paul Percini posing in a blazer paired with a shirt on January 2, 1962 ┃Source: Getty Images
In 1966, Burr met Wood through a mutual friend, and became close pals. When asked if they had been romantically involved, she revealed:
"Well, it was something the publicists made up to protect Ray. As for lovers – no way, not in a million years."
Burr Had a Partner of over 30 Years
Burr met his longtime boyfriend, Benevides, in 1960. Benevides was an actor at the time, but he was dissatisfied with a performing career, so Burr encouraged him to pursue something in production, which he did.
Benevides told Passport magazine once that he and his boyfriend "set up an office in Universal City," wherein he became a producer.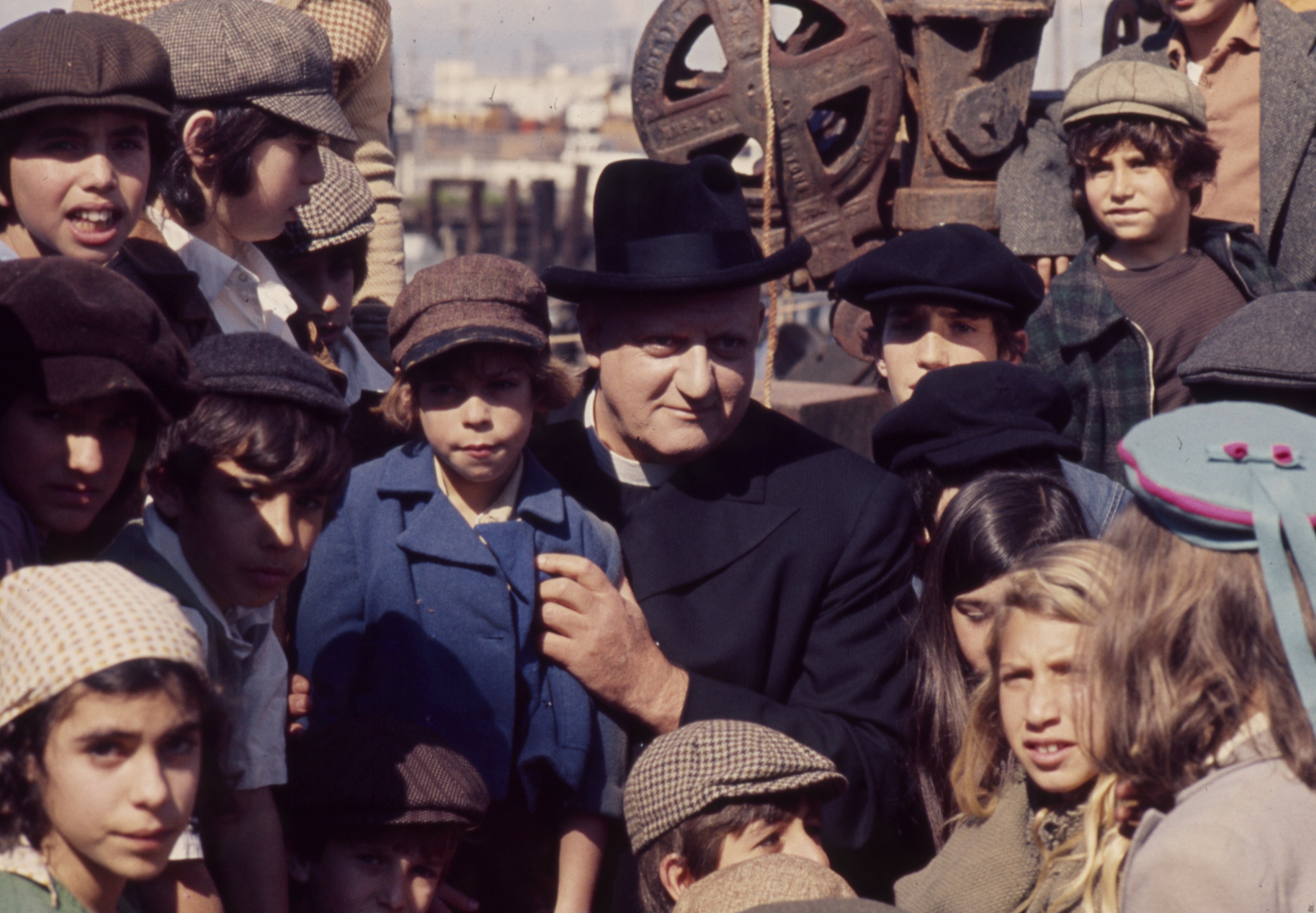 Raymond Burr pictured with extras in the TV movie "Portrait: A Man Whose Name Was John" on April 22, 1973 ┃Source: Getty Images
Meanwhile, Burr soured in his acting career, especially with his memorable role in "Perry Mason" but later regretted spending most of his adult life on the show. "I spent nine years tying myself down. I couldn't be married, have a family, even have friends," he said.
Burr was passionate about kids and showcased his love for them when he invited a group of all ages to spend Christmas at his house once. He spoiled the children with gifts and entertained them by posing as Santa Claus. Those memories stayed with him for the longest time.
Burr's interest in kids continued when he was a struggling actor and became a volunteer father in Mickey Finn's Boys Club. The club had kids who were between the ages of nine and 12.
Many were orphans, some were abused, and others came from broken homes. Burr was so invested in the club that he kept in touch for years until his hectic schedule got in the way.
Soon, he noticed many kids on the streets of the cities he traveled to. He learned about the Foster Parent Plan from a friend and started adopting children from around the globe. There were 27 of them, and they hailed from Vietnam, Fiji, Korea, and Italy. He took care of the kids financially and paid their medical bills.
Although there was a language barrier between him and the kids, he ensured there was an interpreter for better communication. Burr kept in touch with children and visited them in their home countries whenever he could.
He even transported them to California, where he had an appearance on the "Merv Griffin Show." In addition, two kids he adopted became responsible adults; one became an army officer, and another a doctor.
Per the New York Times, Burr sadly passed away on September 12, 1993, at his ranch in Dry Creek Valley near Healdsburg, California. His doctor, Paul J. Marguglio, revealed that he died from kidney cancer. Burr was 76 years old.
Read More: World News | Entertainment News | Celeb News
Anomama