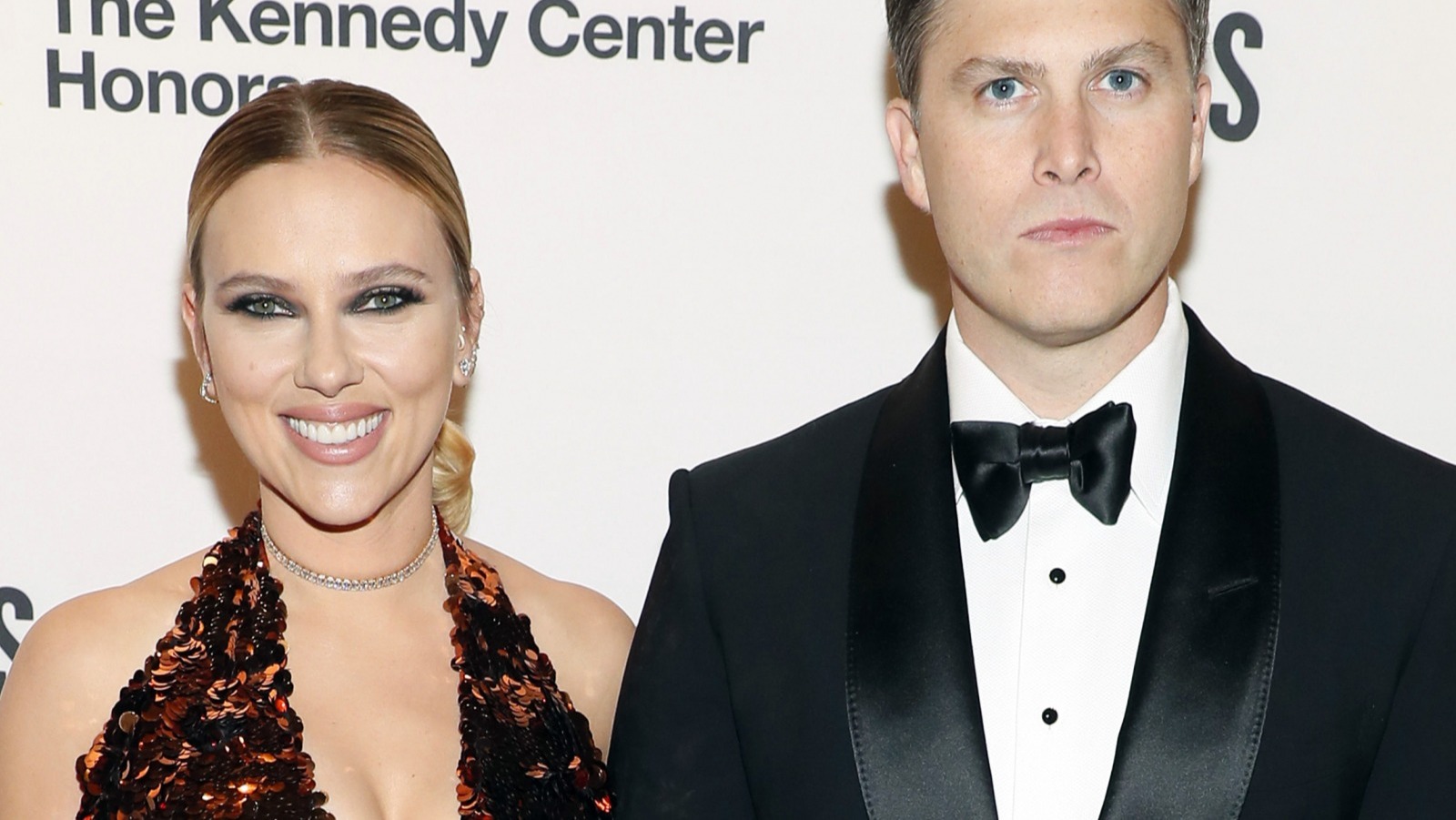 When Scarlett Johannson first hosted "Saturday Night Live" in 2006, she was already a lead actress in heavy demand, thanks to lead roles in outings like "The Black Dahlia" and "The Prestige" while Harvard grad Colin Jost was a rookie writer on the show. Still, Jost recalled he must have cast some auspicious impression on the celeb. ""She claims that she remembers thinking I was 'cute,'" wrote Jost in his autobiography "A Very Punchable Face" (per Brides), "but I know what I looked like and that's not the word I would have used."
Nonetheless, it took Johansson four more SNL appearances and two ill-fated marriages (first with Ryan Reynolds, and later with journalist Romain Dauriac) before her stars would align with Jost's in 2017. During the episode's after-party, scuttlebutt among the A-listers in attendance shifted into overdrive when the two were spotted kissing each other (per The Cut).
A year later, the two moved in together in New York, became engaged the following year, and were married in 2020 in a quirky, private ceremony on board a Staten Island ferry just when the pandemic was unleashing its viral fury. "Even though it was small and intimate, it was beautiful," said Johansson to Seth Meyers. "It felt like it was sort of how it was supposed to be." In 2021, they welcomed son Cosmo into the fold. Johansson also has a daughter, Rose, from her marriage to Dauriac.
Read More: World News | Entertainment News | Celeb News
Nicki