When it comes to her personal life, actress Tracy Spiridakos guards her privacy. Though she was once engaged to a former co-star, she never married. After that relationship ended, she moved on to a years-long romance with a musician.
Tracy Spiridakos is among many celebrities who are private about their romantic lives; however, her well-known character Detective Hailey Upton, on "Chicago P.D.," is quite an open book. On the show, she led an on-screen romance with Jay Halstead, played by Jesse Lee Soffer.
Detective Upton was absolutely smitten with her beau and wasn't afraid to show it. She and Halstead spontaneously tied the knot in the Season 9 finale after the pair had gone through quite a rough patch.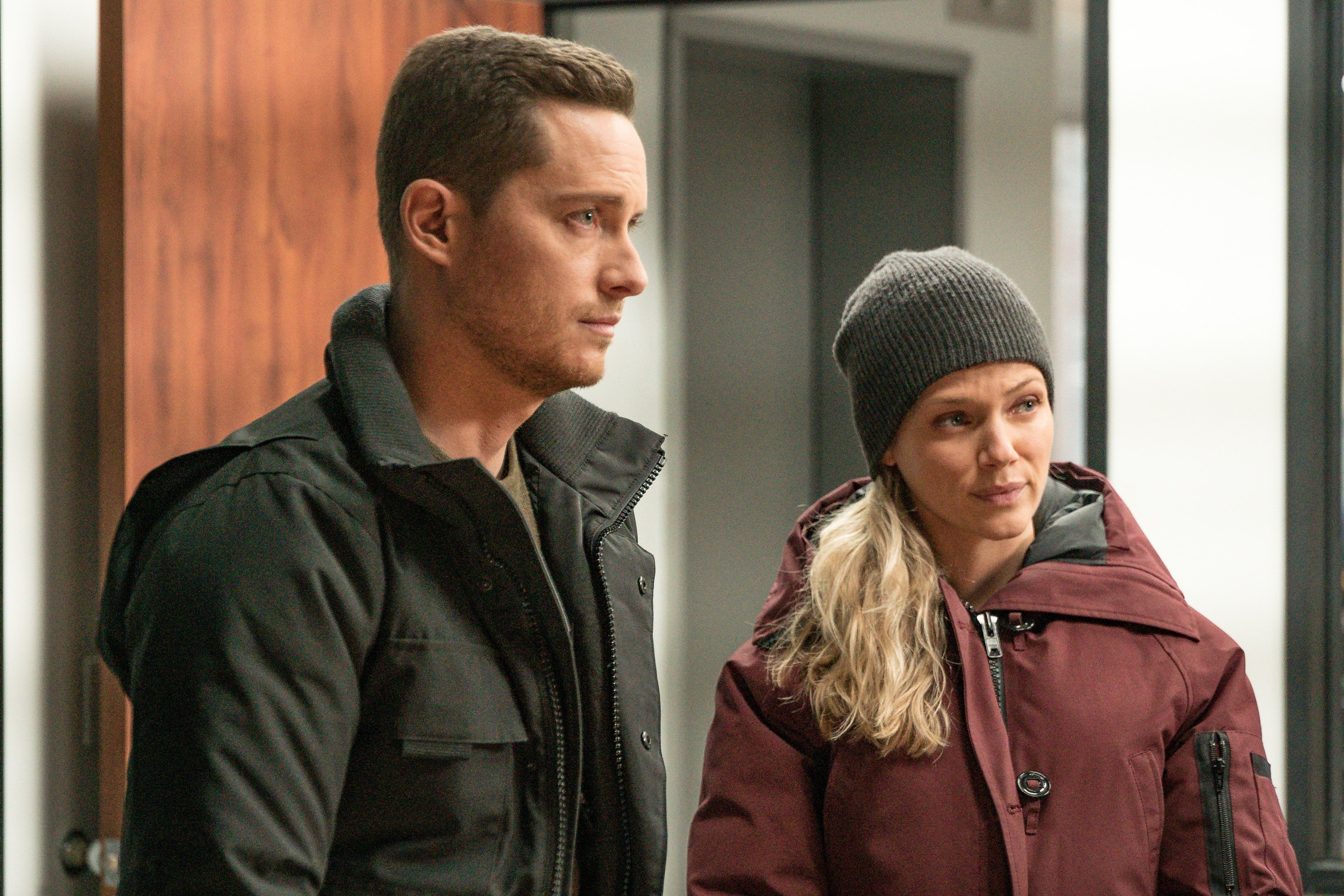 Jesse Lee Soffer as Jay Halstead and Tracy Spiridakos as Hailey Upton are pictured during Ep. 806, "Equal Justice," of Season 8 of "Chicago P.D." | Source: Getty Images
Speaking about the ending during a December 2021 interview, Spiridakos and Soffer agreed that the ending was "logical," providing closure for their characters and the show's viewers. Still, though Spiridakos has been open about Detective Upton's romantic life, she's been tight-lipped about her own.
Tracy Has Never Said She Was Married
Born in Winnipeg, Canada, on February 20, 1988, Spiridakos is of Greek descent. After she was born, her parents moved to Greece and later returned to Canada to open a Greek restaurant. Spiridakos worked with them before moving to Vancouver to pursue acting.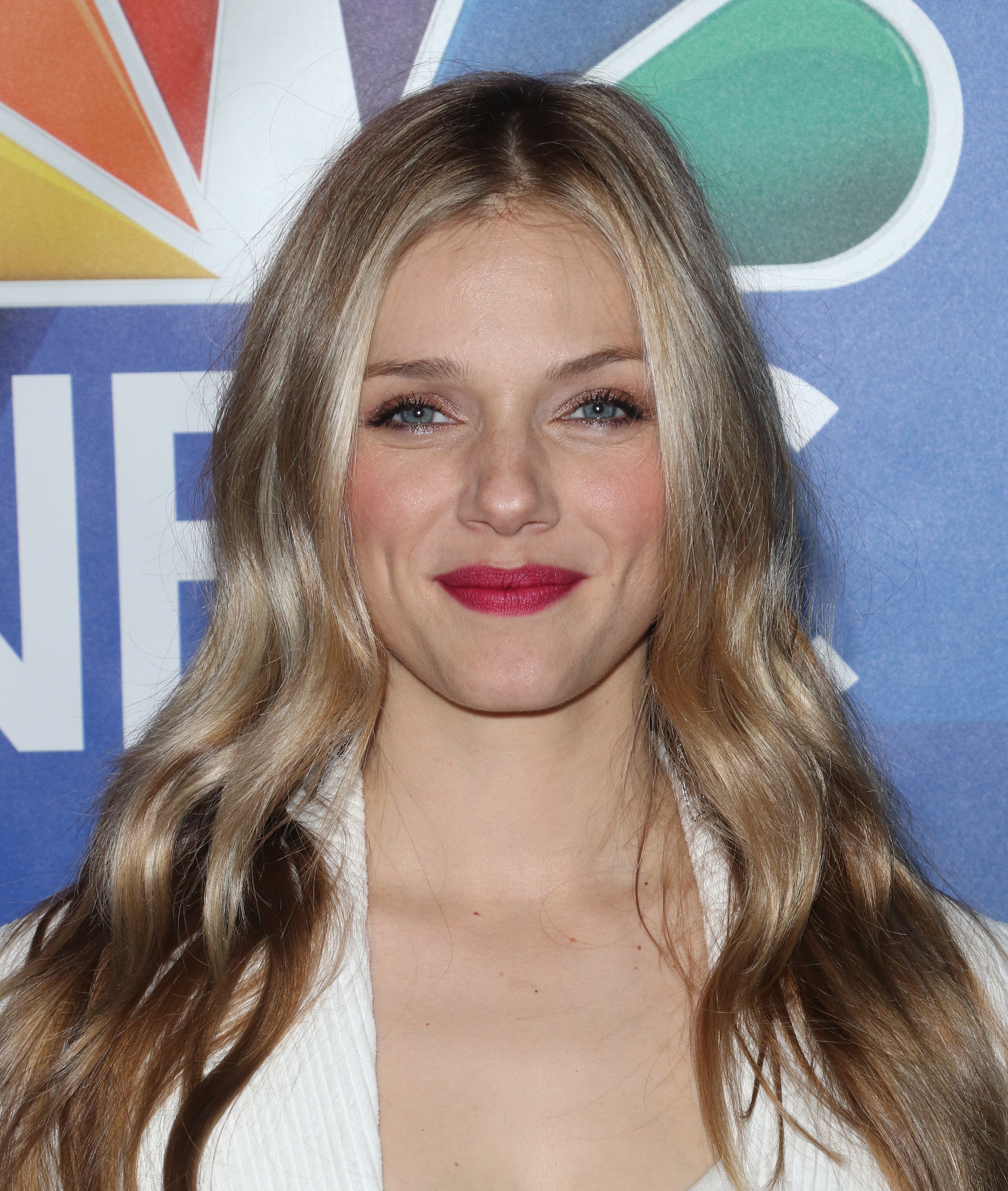 Tracy Spiridakos poses at the NBC 2019/20 Upfront at Four Seasons Hotel New York on May 13, 2019, in New York City | Source: Getty Images
Among her first on-screen credits is her appearance in the TV series "Supernatural," starring philanthropist Joshua Ackles' brother Jensen Ackles and Jared Padalecki, who married Genevieve Padalecki.
Spiridakos starred in another fantasy horror titled "Being Human" and a few other productions before becoming a regular on "Chicago P.D." At the time of publication, and according to biography sites, she didn't have a husband, nor did she appear to have a boyfriend.
In fact, her IMDb noted that her current companion was her "beloved and devoted" Rottweiler, whom she named Nala. Moreover, Spiridakos' Instagram page is mostly filled with content about work; in her pictures, there's also no sign of a ring on her left hand.
Tracy Was Engaged a Long Time Ago
Spriridakos and former co-star Jon Cor were engaged in December 2012. The pair had met on the set of 2010's thriller "The Boy She Met Online" and went on to star in other productions alongside each other, including "Being Human."
Sadly, their engagement was short-lived, as they called it off sometime after they announced it. The former couple never shared their reasons for separating, but they both moved on with their lives.
Cor, a writer and producer, made a name for himself as he tackled various demanding roles from several production companies, including Disney, Warner Bros., Berlanti Productions, and DC Entertainment. The Canadian is also a martial artist and guitarist.
Tracy Was in a Long-Term Relationship with Justin Ruane
According to his Instagram bio, Justin Ruane is a singer-songwriter and a film producer. Neither he nor Spiridakos ever spoke about their relationship, but it appears to have begun in 2014. Ruane first posted about his beau in September of that year.
Alongside a picture of Spiridakos sporting a Chicago Bears t-shirt, Ruane wrote that she was actually a Green Bay Packers fan and only wore the Bears t-shirt for his birthday. He further chronicled their relationship on his page with many sweet posts and hilarious captions.
In December 2014, he shared a selfie of himself and Spiridakos all smiles as they enjoyed a boat ride. In January 2016, Ruane posted another selfie of him and Spiridakos wearing puzzled looks with foam on their upper lips and wrote:
"What?!?!? Why you lookin at us like we have somethin on our face? #theriseuplightstour2016"
The following year in July, the lovebirds enjoyed a vacation in Mykonos. In April 2018, Nala was featured in Ruane's adorable and humorous FlashBackFriday post about bringing their "band back together" with Spiridakos.
Later that year, in October, he posted another selfie with Spiridakos, depicting them aboard a plane. The said post was the last one which included Spiridakos that Ruane shared; therefore, it's likely the duo has gone their separate ways.
Read More: World News | Entertainment News | Celeb News
Anomama