Vanna White's siblings are tight-knit. The TV personality and game show host comes from a big family. One of her siblings has a successful career in the entertainment industry. He discovered his passion for filmmaking at a young age and now owns his own production company.
Vanna White comes from a large family with seven siblings, including half-siblings and step-siblings. Among her siblings are her biological brother Chip White and her half and step brothers and sisters Chris Smith, Joe Spencer White, Dawn Lee White, PK, Ingrid, and Hope.
Hope's father is Herbert White Jr., who became Vanna's stepfather when he married Joan, Vanna's mother. However, it's unclear which side of the family Vanna's siblings, PK and Ingrid, are associated with.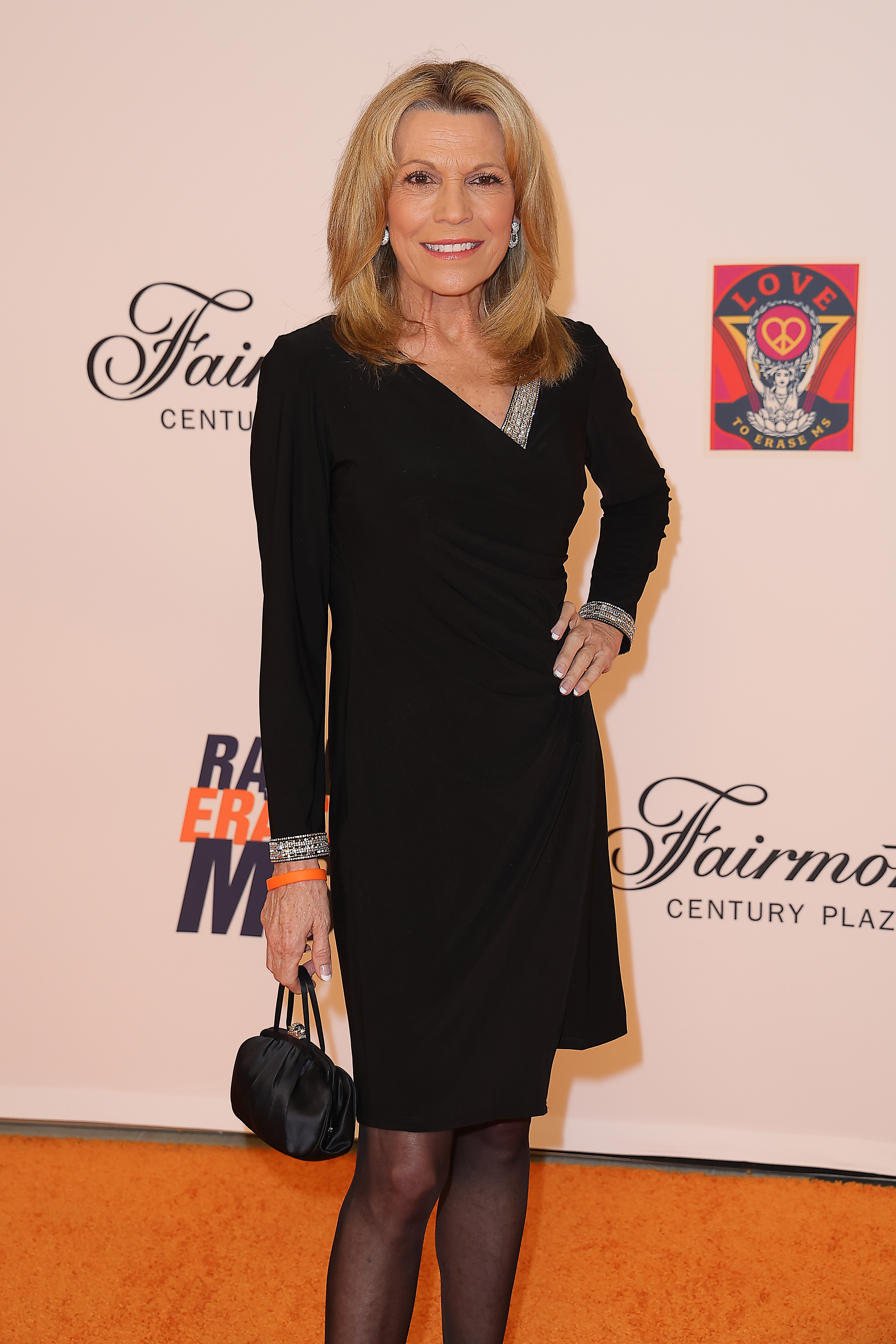 Vanna White attends the 29th Annual Race to Erase MS Gala at Fairmont Century Plaza on May 20, 2022, in Los Angeles, California. | Source: Getty Images
Vanna White's Brother Chip Is Successful in His Own Right
The television personality and her brother Chip have a great relationship, as evident from her social media posts. The siblings have been close since they were little, and as time has passed, their bond has grown stronger.
Chip is a celebrated filmmaker, having worked on several award-winning short films. Despite Vanna White being famous, Chip has built a name for himself behind the cameras and worked hard, making calls, attending meetings, and navigating the industry independently to create his success and fortune.
A producer and writer, Chip studied at Coastal Carolina University and founded Stack 3 Productions. Some of his award-winning films include "A Chase Player" and "My Luchador," among others.
Vanna's brother has been in the filmmaking business for over three decades. He began his career in Los Angeles, working with big shows like "Inside Edition," "American Journal," and "Jeopardy," among others.
Chip attributes a portion of his success to Vanna, with whom he has collaborated on various projects and has consistently supported his career.
When Chip is not making films, he spends quality time with his wife Eve, whom he has been married to for over two decades, and their 23-year-old son Crawford White. Chip frequently features his son on his Facebook page, paying him heartwarming tributes.
Vanna is a loving aunt to Crawford, and she takes pride in celebrating his achievements. For instance, in 2018, she shared a post expressing her pride in Crawford for achieving the rank of Eagle Scout.
Who Are Vanna White's Siblings? Two of Them Passed Away
During an interview, Chip reflected on growing up with his sister. The award-winning filmmaker revealed that the two were close and that Vanna was always protective of him. There were even times when she would drive him to school. He said:
"I was always Vanna's little brother. There was always a bar that she set that I couldn't quite reach."
Vanna emphasized their strong friendship and frequent interactions, describing Pat as consistently humorous and a constant source of laughter.
Chip reflected on those early years, revealing that the 1970s brought them happiness and simplicity in North Myrtle Beach, their hometown. He recalled that during the summers, he and Vanna would spend their days surfing at the beach, and in the evenings, they worked at Tony's Italian Restaurant, where they would push Italian ice carts on the sand.
Despite having a demanding job, Vanna and her siblings create time and have gatherings together. In 2020, Vanna and her siblings, Chip, Chris, and Dawn, met for dinner, and her brother Chris posted a photo of the occasion.
Vanna White's siblings appear to share a close bond, frequently gathering for social outings and sharing photos of each other. This year, Vanna lost another sibling, her step-sister, Dawn Lee Smith, who died in July 2023. Dawn died aged 59, just three days before celebrating her 60th birthday.
She passed away peacefully at The Medical University of South Carolina after a long battle with health issues. Dawn lived in North Myrtle Beach for over four decades and had built her career in real estate.
Some of Vanna White's Siblings Prefer Living a Private Life
Less is known about Vanna White's other siblings as they prefer living their lives off the spotlight. The veteran TV personality has also created a brotherly bond with her co-host Pat Sajak, with whom she has worked for many decades.
In an interview, Vanna shared insights into how she relates with her co-host, Pat. She revealed that the two have a brother-sister relationship on and off camera, adding that they have known each other for many years and speak the same language.
Vanna emphasized their strong friendship and frequent interactions, describing Pat as consistently humorous and a constant source of laughter. Interestingly, she said the show's creator, Merv Griffin, saw their brother/sister dynamic, which played a role in their selection as hosts.
Vanna's stepfather, Herbert, was born in September 1925 in the Dillon/Olanta, South Carolina area. He was happily married to Paula Bayne White for 40 years, and they shared a beautiful life.
Herbert had an impressive work portfolio, with experience in various fields. He owned restaurants, operated a hot dog stand, and worked for over 20 years at the Post Office, including at the Crescent, Windy Hill, and the main branch. Herbert had also ventured into the real estate business for many years until he lost his eyesight.
Despite his visual impairment, he occasionally made his way to the office and conversed with prospective buyers and fellow agents. He died on April 1, 2022, aged 96, and was survived by his wife, children, and grandchildren. While Hebert preferred living a private life, he still received much attention from the public.
Read More: World News | Entertainment News | Celeb News
Anomama