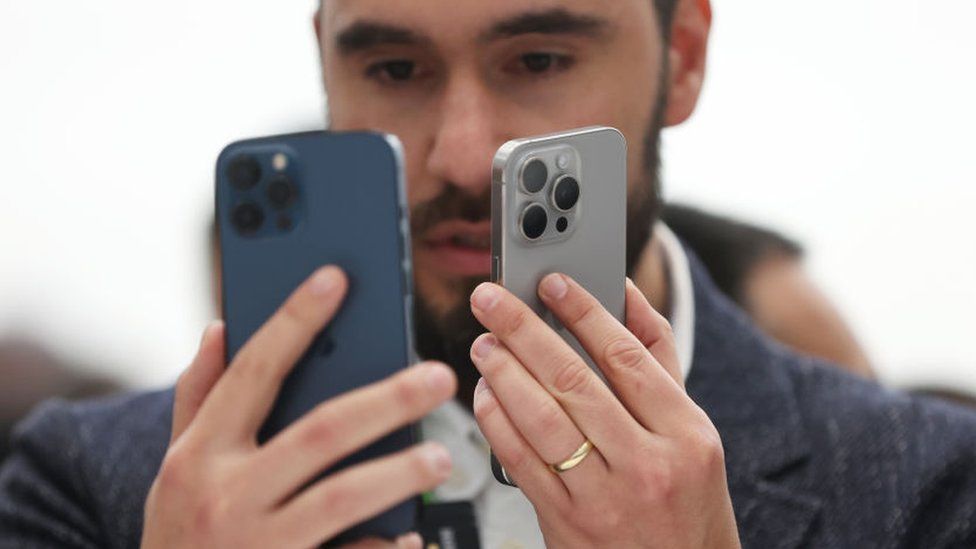 UK-based chip designer Arm Holdings has secured a $54.5bn (£43.6bn) valuation, as it makes its highly-anticipated return to the stock market.
The shares were priced at $51 each, which is at the top of the range that had been indicated to prospective investors.
It makes the sale the biggest initial public offering (IPO) of the year.
Arm shares are scheduled to start trading on New York Nasdaq stock market on Thursday.
The company says 95.5 million shares were sold, raising $4.87bn for its Japanese owner SoftBank Group.
Arm customers, including Apple, Google, Nvidia, Alphabet, Advanced Micro Devices, Intel and Samsung have all said they would invest in the IPO.
In March, Arm announced that it would not list its shares in the UK, in a blow to the London stock market.
Reports in January said Prime Minister Rishi Sunak had held talks with SoftBank about a potential UK listing.
Arm said it had decided that listing the company solely in the US was "the best path forward".
Hermann Hauser, who was involved in the development of the first Arm processor, told the BBC's Today programme that the UK's decision to leave the European Union was partly to blame for the shares being listed in the US rather than the UK, as it had affected the standing of the London Stock Exchange.
"The hope, of course, was to have a dual listing… but that wasn't really possible because of the size of the IPO and the London Stock Exchange isn't the size it used to be," Mr Hauser said.
A star of the British technology industry, Arm estimates that 70% of the world's population uses products that rely on its chips, including nearly all of the world's smartphones.
SoftBank took Arm private seven years ago after buying it in a deal worth $32bn.
It had agreed to sell Arm to rival US chip giant Nvidia but the plan was abandoned in February last year.
The sale had faced major regulatory hurdles in the UK, US and European Union.
Read More: World News | Entertainment News | Celeb News