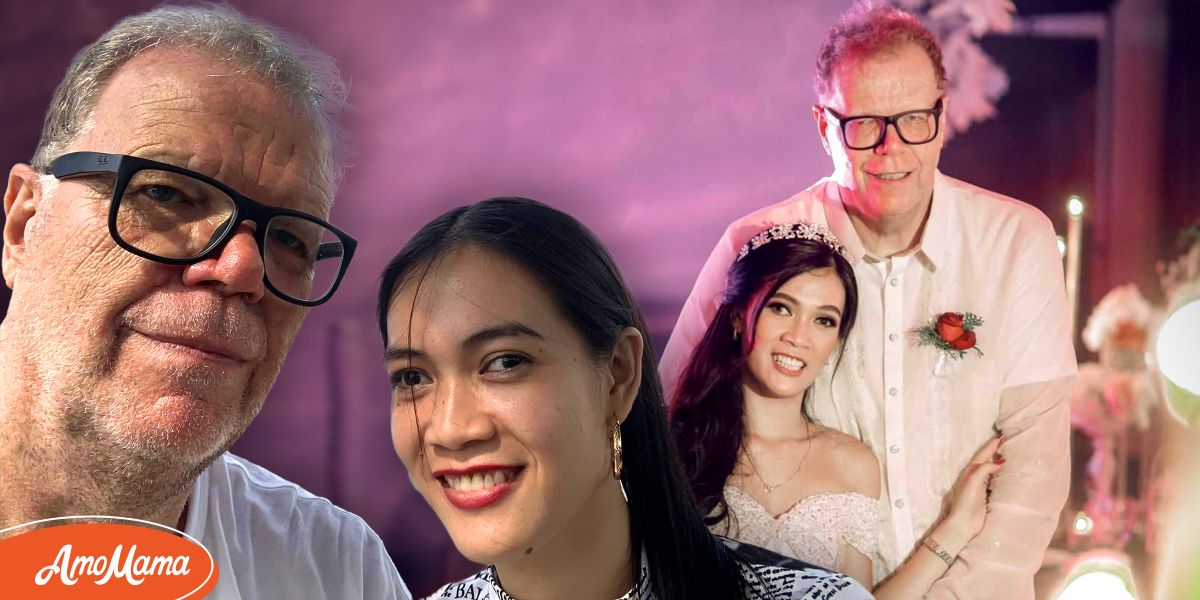 A 69-year-old man's family and friends frowned upon his marriage to a 25-year-old woman.
Rather than seeing things as they are, the man believes his family and friends are simply jealous of him.
The man packed his bags and moved to his wife's hometown to start a new life away from all those who disapprove of his marriage.
Joop Evers, 69, firmly believes that his marriage to 25-year-old wife Rona has no ulterior motives. Instead, it's a story of true love.
Throughout their relationship, Joop and Rona had to deal with people's harsh criticism. It wasn't only Joop's family and friends who disapproved of their relationship, but even those who encountered them during travels.
Originally from the Netherlands, Joop relocated to Rona's hometown, Bacolod, Philippines. In Bacolod, the pair doesn't need to deal with criticism, and their relationship is widely accepted by almost everyone around them.
However, it is different in the Netherlands. Joop's marriage with Rona is frowned upon, especially by his family and friends.
People Look Down on Their Relationship
Other than Joop's family and friends, strangers they'd meet along the way also judged them. People accused Rona of using Joop for money or for obtaining foreign citizenship. However, he knows in his heart this isn't the case:
"Rona has never asked for money unless it is to help other people who are in desperate need. This is a real love story, not an attempt to get money or a Green Card."
Joop and Rona understand that some people won't believe in their love story. However, their love is real to them, and they're glad to understand each other on a different level.
At the end of the day, Joop and Rona ignore what is being said about them. They're happy with their life together, and that's all that matters to them.
"She is happy to have an experienced partner that is in balance and loves her the way she is," Joop shared.
Joop Claims People are Jealous of Them
Acknowledging that until now, he and Rona received stares from people when out in public, he claimed that people are "jealous" of their relationship. He said that observers are often stunned to realize how young Rona was and how differently she dressed compared to people her age.
Joop and Rona first began their relationship online. They met through mutual friends, and Joop took notice of her while on a trip to the Philippines.
Joop was no stranger to the Philippines because he once worked for a call center company with offices there. He also visited his brother and sister-in-law a couple of times, so when he connected with Rona, he already knew the place very well.
After chatting for a while, Rona decided to meet Joop in person by flying to the Netherlands. Admittedly, she got culture shock because of how different the European country was from the Philippines.
Although they enjoyed meeting one another, Rona's first trip to Europe was something she had to adjust to. Four years since they first began chatting, their relationship continues strong.
After news of their relationship spread online, people were divided on how to feel. Others shared their happiness for the pair, while others expressed their distaste.
"Look — if people are lucky enough to find their soulmates, who are we to judge? As long as everyone is a consenting adult, I'm happy for them," one supporter wrote.
"I've always believed that communication has nothing to do with age. Mindset is more important than anything else," another noted.
While some people were nice enough to leave good comments, others chose to be blunt. From their age gap to Rona's appearance and motives, people weighed in on the situation.
"With those eyes, she probably can't see how old he really is," one said.
"She got one eye on the bank book and the other on the passport!" another echoed.
Regardless of what others think of their relationship, Rona and Joop are determined to prove people wrong. They're happy and secure in their relationship, and nothing – or no one – can stop their love.
In a similar story, a couple with a 40-year age gap celebrated their 17th anniversary in 2022. Click here to read about their story.
Read More: World News | Entertainment News | Celeb News
Anomama